Auspicious Shab-e-barat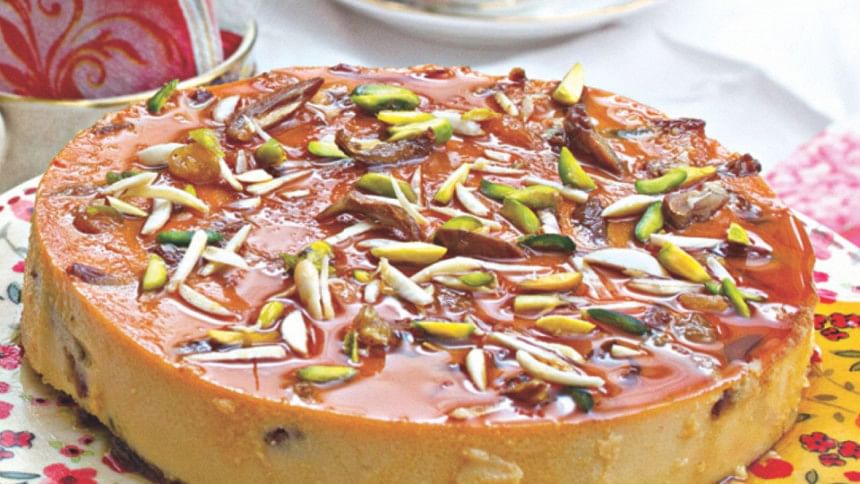 Shab-e-barat is approaching and your neighbourhood grocery stores are already stocked up with ghee and spices. The fish and bhortas of the last week are well behind, and rich sweet and savoury recipes are being dusted out.
Every Shab-e-barat comes with a spiritual cleansing, and also makes way for preparing myriad halwas, rotis, meat dishes — beef or duck. Some even go all out with a Mughlai feast of polao, korma or roast; many serve tehari while others experiment with dishes from faraway lands. You can almost equate this as a 'coming soon' sign for the feast that's one and a half month away! 
As this summer rolls out, Star Lifestyle has a spread all ready for you to try out for Shab-e-barat. From sweets to breads, and all that is savoury. For an added twist, we have Thai recipes for rubs and sauces from culinary curator Shaheda Yesmin to go with your regular spread.
Indulge yourself and your family and friends with these dishes as you await the glorious Shab-e-barat. 
They believe that the verse in the Quran that is claimed to have spoken about this holy night is taken out of context as that verse is actually about Shab-e-Qadr. It is also said that any references that are cited in the Quran or the Hadith are weak and their authenticity cannot be relied upon.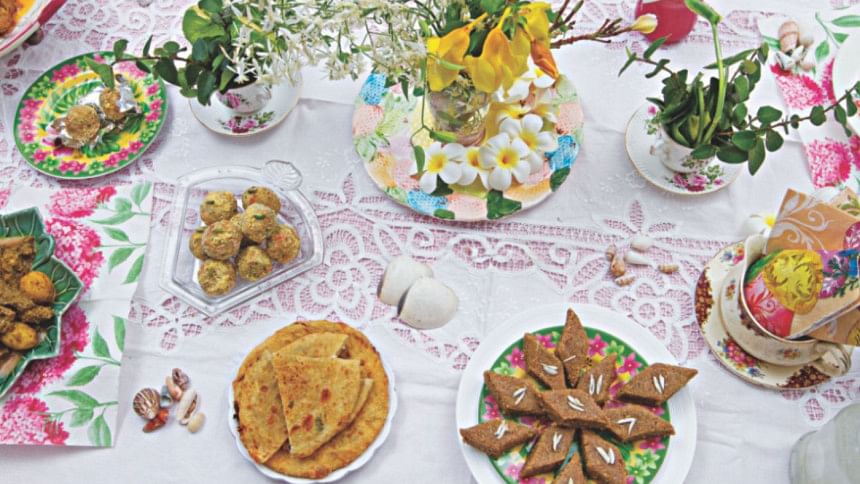 The one point that stands in the favour of this argument is that Shab-e-barat is not celebrated by Muslims in other nations with as much fervour as it is celebrated in our sub-continent, leading one to believe that its social and cultural significance outweigh its religious one.
Where many Islamic scholars vehemently oppose any kind of religious practice on Shab-e-barat  like fasting or praying the entire night, there are some who are opposed to just the celebration of it. That is to say, they recommend adhering to the religious practices of fasting and praying during the night but are opposed to the festivities of firecrackers and lighting up houses and mosques. Even making halwa-roti is an unnecessary practice in their eyes.
Untouched by all this debate and controversy are the streets of Puran Dhaka that gear up to celebrate Shab-e-barat, although a little toned down than before, but still festive enough. The famous bakeries of old town dole out delicious spreads of halwa and a variety of roti to sell throughout the day. The ambience in Chowk Bazar is definitely spirited. 
Shab-e-barat may be just a cultural and social occasion, with little or no religious significance. But in a world constantly divided by strife, any reason for celebration that brings people together should be reason enough.
Photo: LS Archive/Sazzad Ibne Sayed