Shab-e-Barat tonight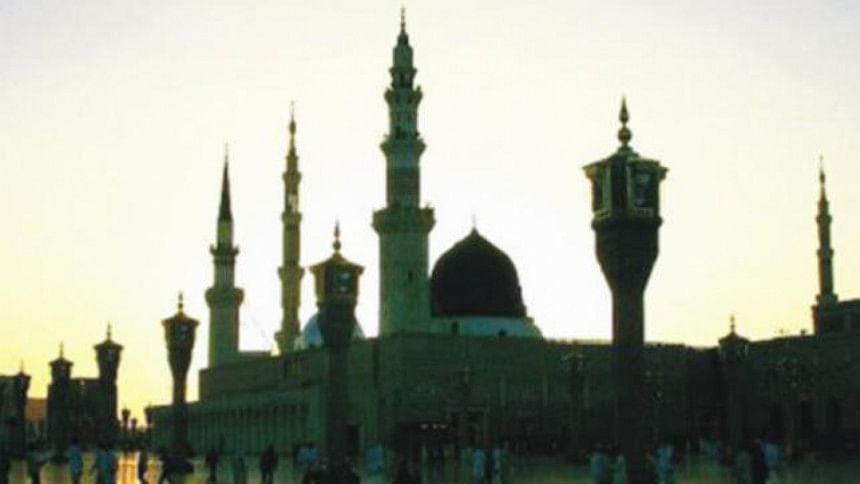 The holy Shab-e-Barat, known as the night of fortune, will be observed tonight across the country with due religious fervour and devotion.
Muslim devotees will spend the night at mosques and homes offering prayers, reciting from the holy Quran and seeking blessings of Allah for long life, peace, progress and happiness for themselves, their families, relatives and friends.
Muslims believe that on this night Almighty Allah decides the fate of all human beings fixing their "rizq" (livelihood) for the next year.
The devotees will visit the graves of their loved ones at night and will pray for their eternal peace. Many will also visit shrines of saints.
Many families will prepare traditional foods like rice bread and halua (a kind of dessert made usually from semolina, carrot, chickpea or papaya).
A good number of Muslims will fast tomorrow. They will distribute food and sweets among the neighbours and the poor. Besides, foods and money will be distributed among the destitute people.
President Abdul Hamid and Prime Minister Sheikh Hasina yesterday greeted all the Muslims of Bangladesh and elsewhere in the world on the occasion of the holy Shab-e-Barat.
In separate messages, they prayed for peace, progress and prosperity of the nation as well as of the Muslim Ummah.
To mark the holy occasion, the Islamic Foundation has drawn up elaborate programmes at the national mosque Baitul Mukarram.
The programmes include recitation from the holy Quran, hamd-nath, waz-mahfil, milad, Qiyam and special munajat.
Maulana Muhiuddin Quashem, pesh imam of the Baitul Mukarram, will present sermons highlighting the significance of Shab-e-Barat at 7:25pm today.
Tomorrow will be the national holiday for the Shab-e-Barat.
Bangladesh Television, Bangladesh Betar, and private television channels and radio stations will broadcast special programmes on the occasion.
DMP BANS FIRECRACKERS
Dhaka Metropolitan Police (DMP) has banned firecrackers in the capital tonight.
The ban will be effective for 12 hours from 6:00pm today to 6:00am Wednesday, according to DMP news website.
Firecrackers, any explosive substances and other type of harmful products were declared banned on the night, it said.
The DMP made the announcement for holding a peaceful celebration of Shab-e-Barat in the city.