Great expectations for 2019
2019 commences, and we are already stoked, correction, WERE stoked since mid-2018. And with the new year, suddenly, there is a mental scuffle for prioritising events, watch-lists, plus the regular bills. Where to go, what to do etc. are all fine and dandy for your bucket-lists; to the super planners who already have their year set by the micro-seconds, we say; good for you! For the rest of us, we have to live with our dreams for another year. Before 2019 also ends up in the rear view mirror, let's see what we have to look forward to shall we?
IN CRICKET WE BELIEVE 
Nothing gets the nation more hyped up than cricket. The 2019 Cricket World Cup, set to be held in England and Wales, is already on the lips of the nation. How will the 'famous five' of the National Team hold up? The English pitch and weather are meant to suit our bowlers just fine, but shouldn't the reverse be also true?
Whatever the speculation and outcome, for the Bangladesh National team, we expect the best of sportsmanship, which can only be achieved where dressing room camaraderie and in-field communication remain consistent.
All speculations and predictions will finally come to an end (or flare up even more) as the curtains open from the end of May, leading to the final in mid-July.
While we are still on the topic of sports, let's not miss the FIFA Women's World Cup in June-July 2019.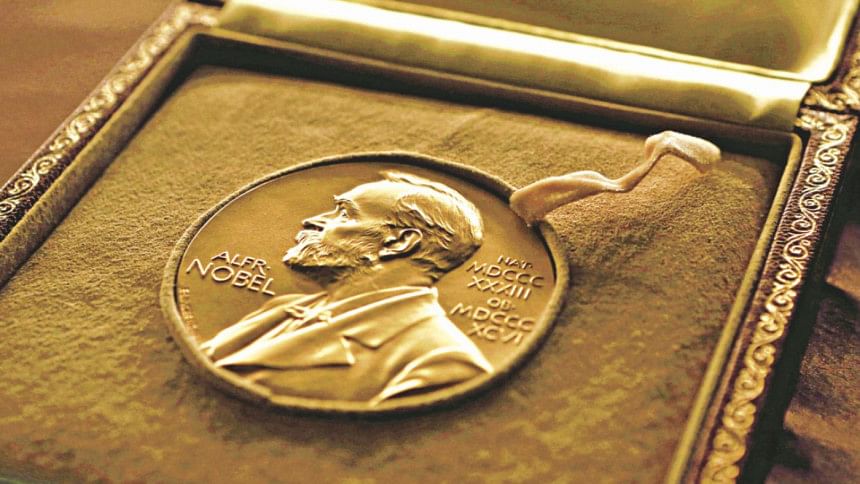 MISSING CASE OF THE NOBEL PRIZE IN LITERATURE
It was a jarring jolt to the system as the Nobel Prize for Literature in 2018 was postponed with a serious allegation hitched to  it. The case of the accusation against one of the Academy member's husband was taken as the final serious issue that postponed the prize.
Expectations are already being voiced that the 2018 Prize winner will be revealed with the 2019 one. Till then, speculations are well underway if this will finally be the year for Haruki Murakami!
TV FOR THE ADDICTS
Game of Thrones is without a doubt what every TV addict is waiting on for the new year. Who knows, we might see the new heir to the throne; big chances it will be Daenerys and John Snow's child. Whatever the finale, fans, haters, and fakers will have to wait till April. If you aren't a GoT fan, well fear not for there are tons of other gems in line. Netflix's Stranger Things was an instant success and season 3 is slated for this year. And if you are a fan of The Karate Kid (the original and not the hogwash from 2010), then YouTube Red's Cobra Kai is a definite must-watch, featuring all the original cast, and a new and very engaging story. Season one was an amazing hit, and fans are waiting with bated breath for this year's season two.
THE NEXT STEP WITHOUT STAN LEE
2008's Iron Man not only kick-started the Marvel Cinematic Universe, but also a decade long transformation in the Hollywood block-bluster scene. With Stan Lee passing away in late 2018, forums burst out, first in tributes, next in speculations- is this the end? How long can superhero movies survive without making the audiences suffer from visual fatigue?
From a bluntly honest standpoint, Stan Lee's absence will not be felt in the upcoming movies, starting from March, as his cameos, which are fan favourites, are already done, and his outputs on the movies have already been taken care of. True, Stan Lee is a remarkable name, but there are other remarkable names as well, who are working just as hard, both for the comics and movies. The best that long-term fans deserve is a graceful exit as the true end of the line is reached. But the movie Industry is, after all, an 'industry,' and how soon or how late Marvel succumbs is as evasive as stock market speculations!
Leaving all the future 'if'-s and 'maybe'-s aside, starting from March, and reaching well into the summer, this is once again a year of the super-hero movies, both good and bad included.
OUR LOCAL MOVIE SCENE
For the movie junkie, the complete package comes in all flavours, including a good dash of the local productions. Joya Ahsan's spectacular successful 'Debi' is the talk of the town as well as across the seas. Ahsan is already set on her next work 'Phurut' as her production company 'C te Cinema' has moved into pre-production work with a ready script. Younger audiences too will enjoy this upcoming work that encompasses comedic and humane elements.
As for the movie production scene as a whole, Bangla movies still need some time to grow. As post-production works are done in Mumbai, veterans and individuals working closely in the scene expect to see more government focus in terms of support.
For the viewers, another great production like 2016's 'Aynabaji' is a definite win for 2019!
UPCOMING GADGETS AND TECH INNOVATIONS
If there's one thing to take away from 2018, it is that personal information should never be treated lightly on the internet. Usage of social media, in particular, needs very special care. On a more positive note, last year has been a win for PC users as advancements made last year had been more significant than the last 5 years, and that trend will only continue. If you think smartphone designs had become stale, you wouldn't be wrong, but last year saw some innovative steps forward, and this year, we might just see the smartphones that we have been seeing in artistic renders becoming reality. AI has made a big splash last year, with advancements in personal assistants like Google Assistant's Duplex that is simply jaw-dropping. This year, we expect even more advancements and implementations aside from just AI in cameras.
STAGE PLAYS IN BANGLADESH
Stage plays or 'Moncho Natok' as we are more familiar with, has had its fair share of ups and downs. When Galileo returned to the stages in 2018, the crowds too returned in droves. The tendency to look forward to the old favourites is an interesting case here. Theatre veterans of course are not satisfied with just returning to the old tales, regardless of how good they are. Just like the local movie production scene, the theatre scene too has a long way to go to step in stride with global productions. Be it costume and set designs, or voice modulation, the stage plays are expected to grow. 2019 may or may not be the year of a breakthrough for stage plays, but the best expectation is for the younger and newer folks to join up and infuse vital fresh blood.  
50 YEARS OF THE BANGABANDHU TITLE
22nd February marks the half century of Sheikh Mujibur Rahman being bestowed with the title that marked him as the 'friend of Bengal' as the Agartala Conspiracy Case was withdrawn on this day in 1969. Bangladesh, as a country, is almost upon marking its fiftieth year in 2021. For such a small timeline in history, the nation's progress has left an astounding footprint in the world. As 2019 progresses, the nation must look forward to celebrate its independence while upholding the sacrifice of its Friend, not for this year or the next year, but for centuries to come.
Photo Courtesy: Journeyman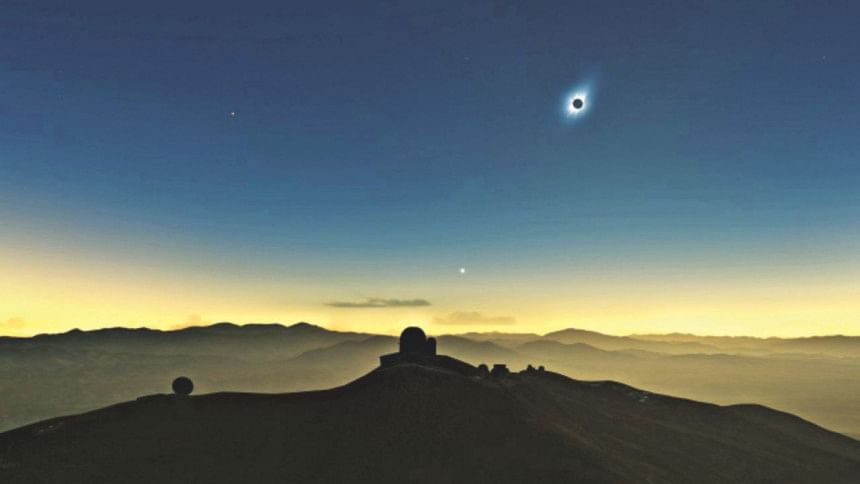 A COSMIC EVENT
2019 is set up to be a jackpot for astronomers because it is lined up with cosmic events. This includes Super Blood Wolf Moon Eclipse, a trio of supermoons and meteor showers to name a few. But the best part of the year will be the last transit of Mercury, which will not be visible again until 2032. You can spot this on November 11, 2019. This is special because the only transits visible to the earth are of Mercury and Venus, and this particular one is only seen 13 times in a century. So better start making reservations for destinations from where you can catch a glimpse, since you cannot witness this phenomenon from Bangladesh.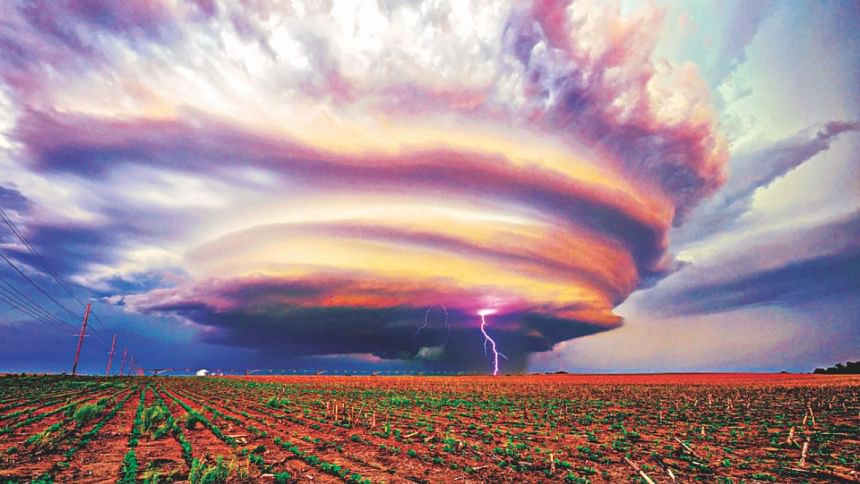 AND FINALLY, THE WEATHER
Summers have been getting significantly hotter, with shorter monsoons. 2019 is, unfortunately, once again expected to be on the hotter side. To put things into perspective, the Earth's climate has been warmer than the 20th century average over the last 406 consecutive months. That means no one under the age of 32 has ever experienced a cooler-than-average month (based on latest National Geographic findings). Sadly, there is no Planet B (yet) to escape the upcoming hot and unforgiving summer(s), so pace yourself accordingly. Drastic dietary and lifestyle changes are expected to form in the coming years to battle out the weather, and preparing early may as well be the life/planet saver here.
Photo: Collected