Biman's Dhaka-Toronto flight will finally take off from July 27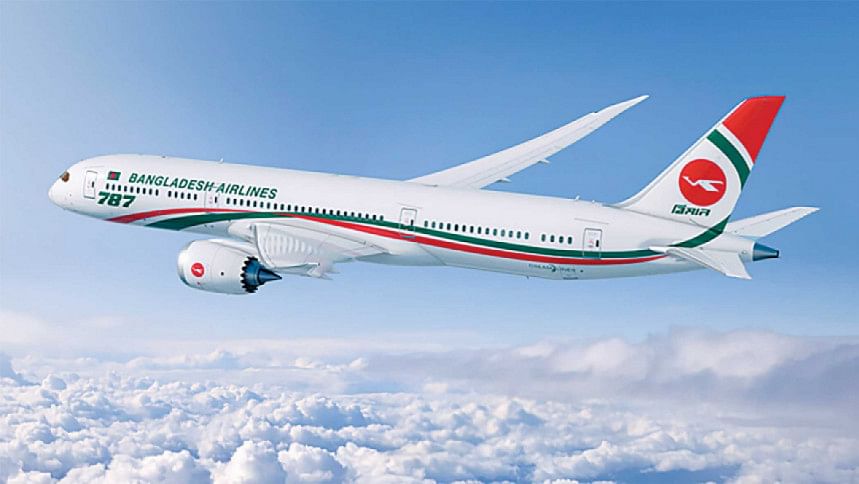 The much-awaited Dhaka-Toronto flight of Biman Bangladesh Airlines will begin from July 27, 2022.
Biman Managing Director and CEO, Dr Abu Saleh Mostafa Kamal, today told The Daily Star that subject to finalising ticket rates, travelers from any part of the world will be able to buy tickets on Biman's website from this afternoon (June 26, 2022).
He added that travel agents from any country, except Toronto, Canada, will also be able to book tickets from today.
The Biman MD said that after completing some necessary formalities, travel agents of Canada will also be able to sell and book tickets using Biman's website within five-six days.
After changing several dates, Biman finally set July 27 for starting the flight on Dhaka-Toronto route.
Mostafa Kamal said the maiden Biman flight on Dhaka-Toronto route (BG 305) will take off from Hazrat Shahjalal International Airport on July 26 at 3:30 pm (local time).
According to sources in Biman, after flying for around 8 hours and 30 minutes, the flight will land in Istanbul Airport for refueling.
After a one-hour stopover, the flight will depart from Istanbul and fly to Toronto in around 11 hours.
The return flight will leave Toronto for Dhaka on the same day in the afternoon. The direct flight will land in Dhaka airport after flying for around 16 hours.
The state-of-the-art technology equipped Boeing 787-9 Dreamliner will be used on the Dhaka-Toronto route.
Biman earlier flip-flopped over finalising the stopover for the Dhaka-Toronto flight that showed the national flag carrier's unprofessionalism and lack of efficiency, aviation experts said.