Biman dhaka-toronto flight: A farce from the word go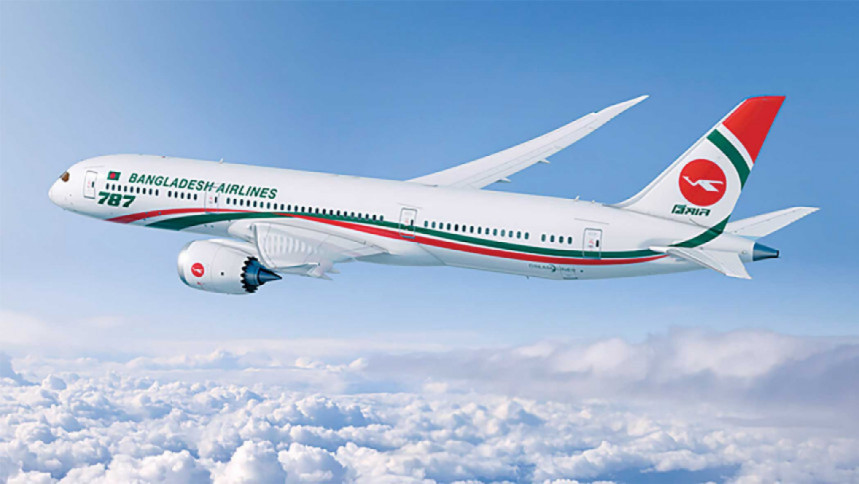 Biman's struggle to decide where to make a stopover for its ambitious Dhaka-Toronto route demonstrates its inefficiency and lack of professionalism, aviation experts said.
Biman is now considering whether to make a technical landing in Istanbul or another convenient place as the officials have changed their decision of stopping over in Manchester, Biman Managing Director and CEO Abu Saleh Mostafa Kamal told The Daily Star on Monday.
But experts said Biman's high-ups were incapable of properly launching such a long-haul flight.
In late March, Biman officials said they formed a four-member committee to study and to assess the pros and cons of operating flights between Dhaka and Toronto.
Biman Director (flight operations) Capt ABM Ismail was the chief of the committee.
On March 26, a Boeing 787 of Biman with 35 officials of the civil aviation ministry, Biman, and the Civil Aviation Authority of Bangladesh flew directly to Toronto from Dhaka, which Biman claimed was a non-stop experimental commercial flight.
They spent Tk 4 crore for the flight only to reach the conclusion that a direct flight was not commercially viable.
But hours before the plane left, Biman representatives at a press conference said their assessment showed the direct flight was commercially viable.
After coming back to Dhaka, top officials of Biman and the ministry announced with pride that they have successfully operated a plane on one of the longest routes in aviation history.
Two days later, Biman authorities completely changed their tone, saying the flight was not sustainable.
In late April, the Biman MD said once the Russia-Ukraine war would be over, there would be direct flights between Dhaka and Toronto. Until then, the final decision was that Manchester would be the place for a technical stopover.
A large number of Bangladeshis live in Manchester and some of them would fly Biman, he said.
Asked why they suddenly ruled out Manchester as the stopover destination, the Biman MD said travel time and cost would increase if the stopover was in Manchester where luggage were unloaded and passengers were taken from one terminal to another for mandatory security checks.
"We may select Istanbul or any other suitable place," he told The Daily Star, adding that the plan was to launch the first flight on June 28.
A SHOW OF UNPROFESSIONALISM
Aviation Expert Kazi Wahidul Alam said the continuous changing of decision showed unprofessionalism and lack of a proper feasibility study.
"I will not be surprised if I hear that Biman has again changed its decision," he said.
Another aviation expert, ATM Nazrul Islam said Biman's struggle in finalising its plan showed that it had no proper assessment and planning.