Biman's Dhaka-Toronto flight: Costly cart before horse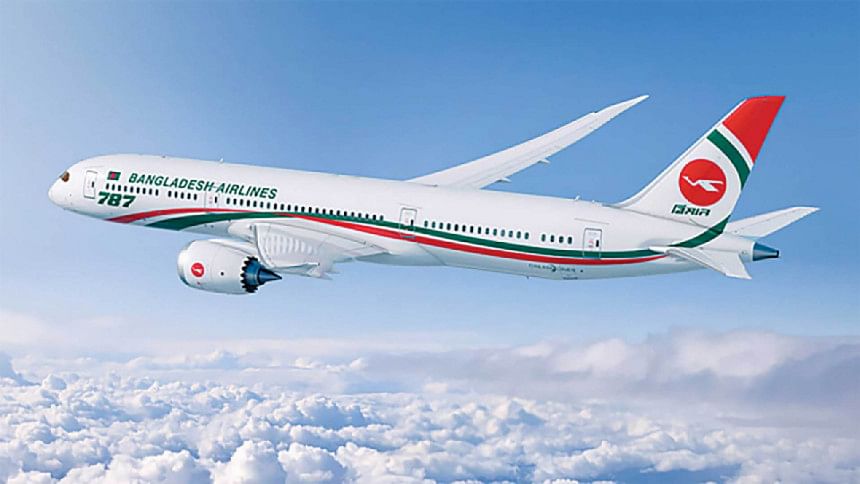 After spending Tk 4 crore on an experimental direct flight to Toronto, Biman is now studying the feasibility of commercial flights to the Canadian city with stopovers.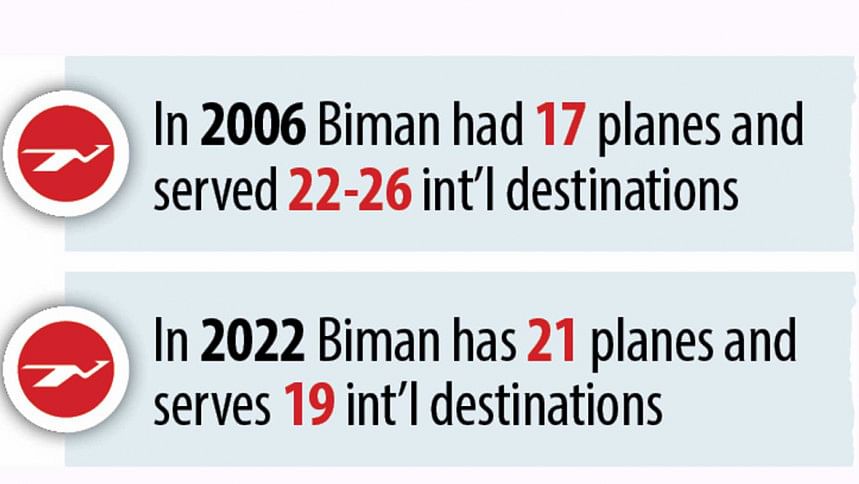 Top officials said they formed a committee to assess the pros and cons of operating such a long-haul route.
Before chucking the plan for the direct flight, officials of the national flag carrier said they were sure that such flights would be commercially viable even as aviation experts said otherwise.
On March 26, a Boeing 787-9, which has 298 seats, left Dhaka for Toronto with just about 70 people on board, leaving more than half the seats empty. That plane flew back with even fewer people. 
Biman Managing Director Abu Saleh Mostafa Kamal told this correspondent on March 31 that the plan for the direct flights was abandoned.
It took Biman a maiden flight and Tk 4 crore to realise what many have been saying all along: Direct flights to Toronto are not commercially viable due to the "load factor". A stopover is needed in an European or Asian country to refuel and there has to be enough flyers to make the route sustainable.
Biman last week formed a four-member committee led by Flight Operations Director Capt ABM Ismail to do the feasibility study on the Dhaka-Toronto route, sources said.
Biman plans to use one of its Boeing 787-9 Dreamliners to operate three weekly flights to Toronto.
The committee was asked to find an ideal place to refuel with a view to maximise the number of passengers and cargo. The committee will also decide the air fare.
Aviation experts slammed Biman for operating the direct flight without properly weighing the pros and cons.
Aviation expert ATM Nazrul Islam said Biman needs to assess whether there are enough Dhaka-Toronto passengers.
Around 1 lakh Bangladeshis live in Canada, but they do not fly to Bangladesh as often as the migrants do from countries in Asia, he added.
"Biman previously operated flights to Frankfurt, New York, Yangon, and other destinations. But those routes were abandoned because Biman did not have proper planning and feasibility studies done," said Nazrul Islam.
WHY DIRECT FLIGHTS WON'T SUSTAIN
Not many Bangladeshis are likely to choose Biman, paying an additional $200-300 on tickets to fly directly, Nazrul said.
About half the individuals on the maiden flight on March 26 were officials of Biman, the civil aviation ministry, and the Civil Aviation Authority of Bangladesh. Biman's Planning Director Mahbub Jahan Khan said it cost the state-owned company Tk 4 crore.
Hours before the Dreamliner left Dhaka on March 26, Biman said its assessment showed direct flights to Toronto would be commercially viable.
Biman officials said a feasibility study was done. The study said the plane would not be able to carry more than 130 people to be able to fly directly to Toronto without needing to refuel.
But sources at the airlines said Biman had assessed the viability of the direct flights through "secondary sources".
Currently, Biman has four Boeing 777-300ERs, four 787-8s, two 787-9s, six 737-800s, and five De Havilland Canada Dash-8 Q400s. The 777s and 787s are long-range aircraft and the 737s are short to medium-range planes while the Dash-8s are short-haul aircraft.