Are you walking enough?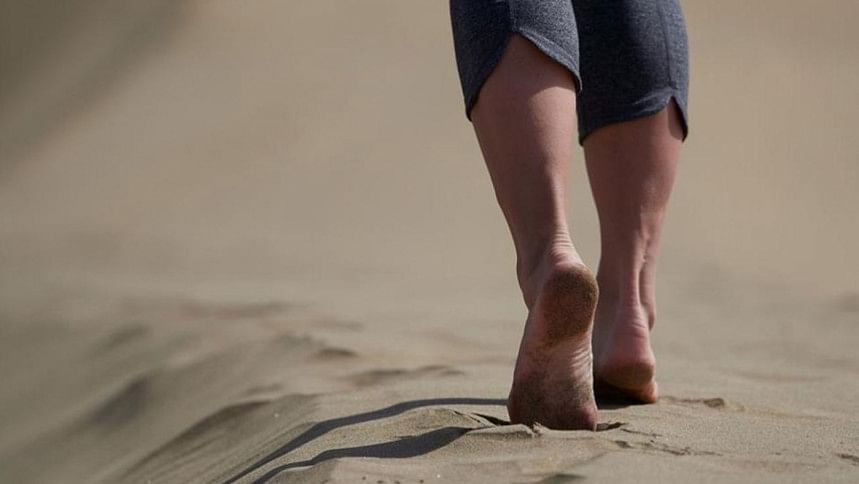 Most of us are health conscious. And as such, we exercise, eat clean and do everything we can to stay healthy and fit. But we often overlook the simple act of walking for more flashier forms of exercise when the truth is that walking is greatly beneficial for our well-being and always recommend by countless doctors.
For one, walking is known to greatly improve your mental health and your mood. Secondly, it will also help you lose calories and maintain a healthy weight, as walking daily can increase your metabolism. Walking is also known to alleviate joint pain as well as make your heart healthier. Think about all the aunties and uncles you know that speed walk every day at their favourite park — for some reason, they are always incredibly fit and healthy (hint: the reason is probably all that walking!).
But while that is all well and good, how would someone even start walking seriously? Most doctors and scientist recommend that you should aim to walk at least 10,000 steps per day if you want to stay healthy. If you are walking for weight loss, you may need to increase this number depending on your diet and other activities and you should always consult your trainer or doctor beforehand. You also need to keep in mind the pace of your walk. And while it is not a necessity, but walking shoes are lovely as they keep your feet in comfort for long walks.
Now, what do you do about the motivation (or lack thereof) to walk those 10,000 steps? If you are just starting out, you should try incorporating walking into your daily life and making a habit out of it. For example, use the stairs more, walking to the corner store instead of taking a rickshaw, watch your shows on your phone while you walk around the house. You can even make a whole event out of it and go for an evening stroll with your family! If this seems daunting still, there are countless walking apps out there such as 'Nike Run Club,' 'Pacer' as well as the built-in health app in your phones. These apps will not only count your steps and calories but you will also have the option to share your progress with others and see other's progress too!
Getting to and maintaining a healthy body requires a long-term commitment that includes lifestyle changes that you can stick to for the rest of your life and walking is one of the easiest exercises you can do to bring about immense satisfaction with the lowest effort!