Must-try hilsa recipes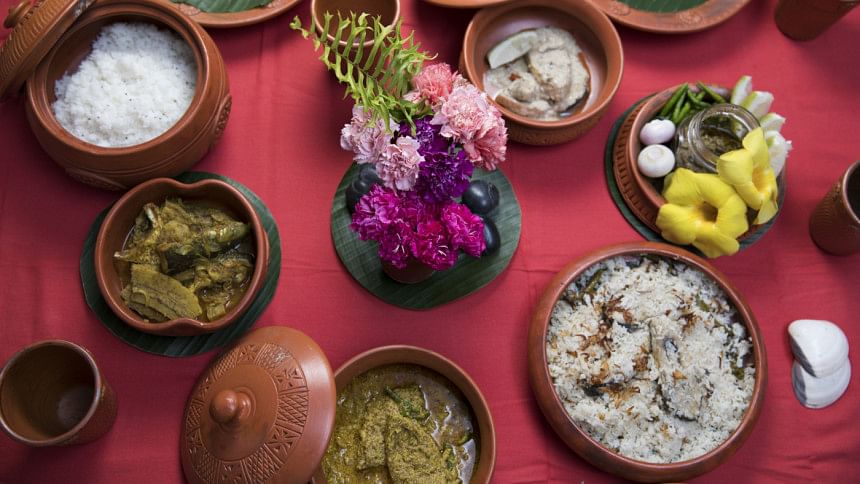 The season for delectable hilsa is back. For your dinning pleasure, we present two of the most popular dishes made from hilsa. Bhorta, the simpler of the two, is easy on the palate. Ilish pulao — a national favourite, is a little more complex to make but the outcome tastes great!
Commenting on the ilish pulao, renowned food critic, Shawkat Osman once said, "It is unthinkable that the Bangladeshis will not evolve the pulao, a cuisine they adopted, by adding fish."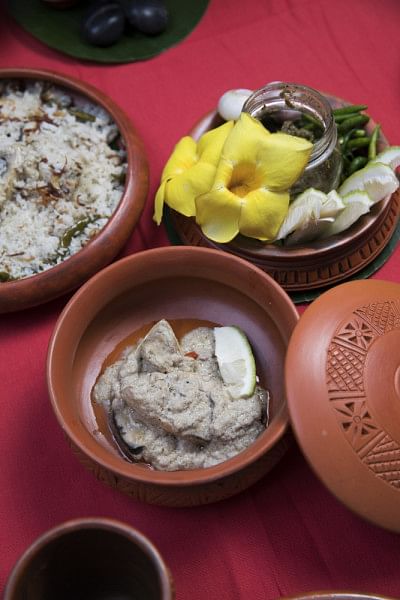 ILISH MACHER BHORTA
Ingredients
6 pieces hilsa fish
Pinch of turmeric and red chilli powder
3 medium onions, thinly sliced
¼ tsp chopped ginger
¼ tsp chopped garlic
5 dry red chillies, toasted
3 tbsp mustard oil
Salt to taste
Method
Clean and wash the fish thoroughly. Now rub turmeric, chilli powder, and salt on the fish pieces. Leave it for 15 minutes. Heat oil in a pan and fry the fish pieces until light brown. Allow it to cool down. Take out the bones from the fish. Now using your hand, mix all the ingredients with the deboned fish. Mix well and serve hot with plain rice.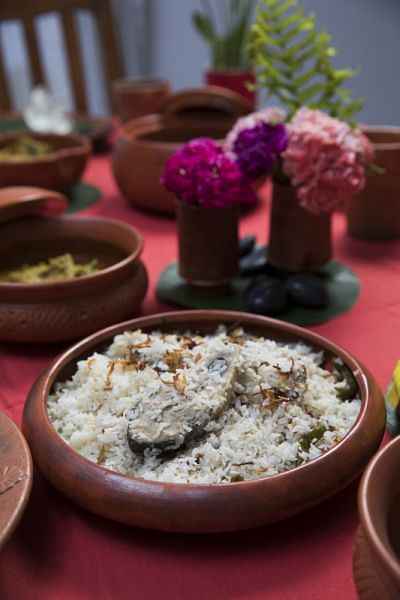 ILISH PULAO
Ingredients
8 pieces hilsa fish
2 cups aromatic rice
2 bay leaves
1 tbsp ghee
1 tbsp ginger paste
1 tsp garlic paste
2 tbsp onion paste
½ cup chopped onion rings
10 green chillies
3 tbsp yoghurt
4 tbsp oil
Salt to taste
Method
Clean and soak rice for 30 minutes and let the water drain completely. Wash and clean the fish and pat dry. In a bowl, marinate the fish with the spices, yoghurt, and salt and set aside for 30 minutes.
Heat oil in a pan, add onion paste and fry till light brown. Add the ginger-garlic paste and fry for a couple of minutes. When the oil starts separating from the spices, add the marinated fish and cover for some time.
Now, open the lid and stir carefully. Then take the pieces out and place on a plate. Stir fry rest of the spices, which were in the pan, and take the pan off the stove and keep aside. Take a large pan and heat oil in it, add sliced onions and fry till golden brown.
Add water, salt, sugar and cooked spices, and bring to a boil. When the water has started boiling, add the rice and cook for 10 minutes. Take half the rice from the pan and place the fish pieces, slit green chillies, fried onions on half of the rice and cover the fish with the rest of the rice.
Cover the pan and cook on very low heat for another 10 minutes. When done, remove from heat and leave for 10 minutes with the lid on.
Before serving, sprinkle ghee and fried onions on top.