Exquisite Turkish flavours at Lezzetli
Turkish cuisine is popular worldwide and has cemented itself as one of the best. They have a wide variety of savoury and sweet dishes that tantalise the senses immeasurably. Its profound effect has now reached the shores of Chattogram with the help of Lezzetli, a restaurant serving up the most delectable and mouth-watering Turkish dishes. From kebabs to shawarmas to maqlubas, Lezzetli has got you covered on your quest to find great Turkish food.
Located at CDA Avenue on Nizam Road, Chattogram, Lezzetli first opened up its doors in September of 2021 and has quickly gained a good reputation for their food. They were inspired by the Turkish influence that exists outside of Bangladesh and wanted to replicate the same taste in Chattogram. They did their research about the best types of foods in Turkish cuisine and decided to open Lezzetli, the first Turkish restaurant in Chattogram.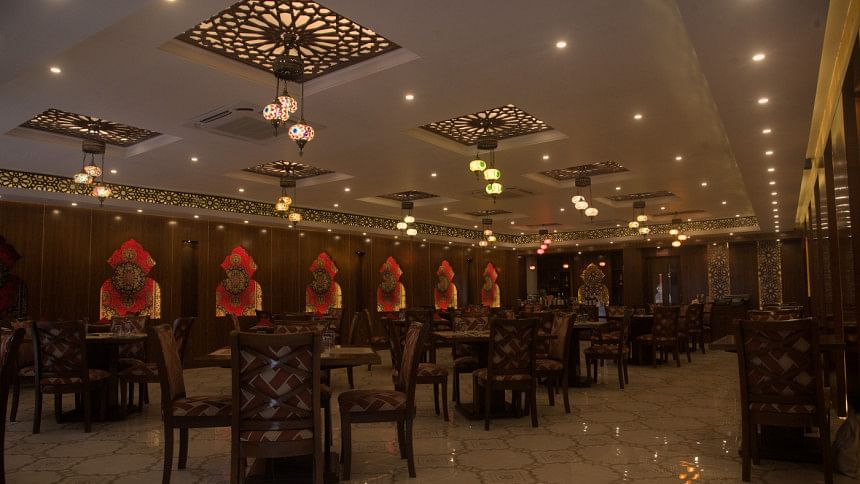 Their main objective was to give the people of Chattogram a taste of the Mediterranean without ever having to leave the city. Authentic mezze platters, a number of kebab platters, and rice dishes are just a simple drive away. That is why they were very careful to preserve the authenticity of the cuisine. The main attraction at Lezzetli is definitely their mixed meat platters.
The kebabs are quite light and packed with Mediterranean flavours which is an excellent choice.
They also have traditional Turkish soups, chicken kebab platters, and rice dishes like maqluba and maqboos which are the perfect add-ons to go with the variety of kebabs and the truly awesome dessert menu which is both delicious and authentic. You have kunafah with its cheesy goodness and baklava, the go-to sweets in Turkey amongst many others. Their prices are fair, given the quality and overall taste.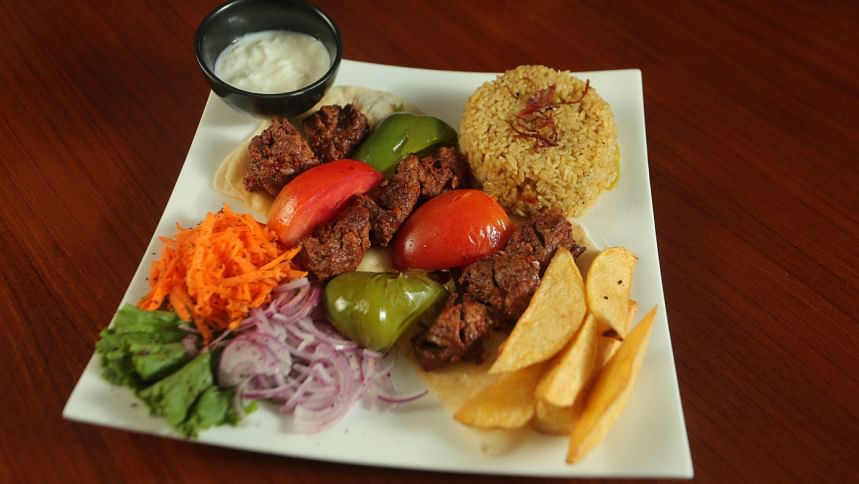 Although you can find continental foods like steak and burgers or Asian choices such as Tom Yum at Lezzetli, what really makes them stand out from the rest of the restaurants out there is their Turkish food. They have maintained an authentic recipe from an experienced team of chefs and refrain from any form of fusion which helps keep the authenticity to a maximum.
The moment you enter Lezzetli you experience all the sensations of a classic Turkish restaurant. The lavish interior with lamps and carpet decorations all inspired by the bazaars and restaurants in Turkey, the wondrous smell of Turkish spices all around and the overall ambience of the place really gives you that true Turkish dining experience that many people seek.
Lezzetli is located at 787 CDA Avenue, O.R. Nizam Road,4100, Chattogram, Bangladesh, Chattogram, Bangladesh Contact #01857-665555