Delicious fish recipes to try at home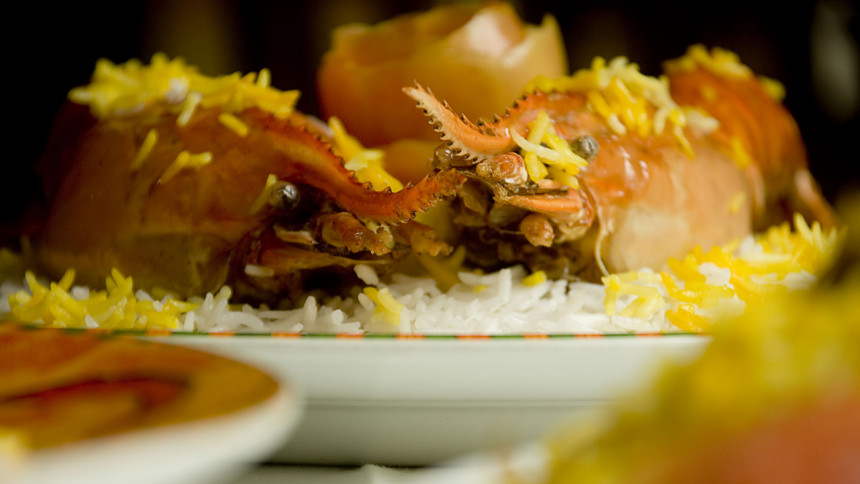 Fish dishes are a dime a dozen in a country where it constitutes as one of the main components of its diet. However, there are unique dishes out there, and here are two such recipes.  
Malabar Fish Biryani
Ingredients
1 kg rui or illish or lobsters fish
1 cup sliced onion
¼ cup onion paste
100 gm green chillies
1 tbsp garlic paste
1 tbsp ginger paste
2 tbsp lemon juice
¼ cup coriander leaves
½ cup yoghurt
Salt to taste
1 kg aromatic rice
3 tbsp ghee
1 cup cooking oil
1 cup tomatoes
1 tsp turmeric powder
2 tbsp broken cashew nuts
3 pods cardamom
3 cinnamon sticks
¼ tsp garam masala powder
Boiled water 
Method
Heat oil in a pan and fry half of the onion till golden brown. Fry cashew nuts and keep aside. Apply turmeric powder and salt to the fish. Heat 2 tablespoons of oil in a frying pan. Lightly fry the fish and keep aside. In heavy bottomed vessel, heat 3 tablespoons of oil. Add onion past and fry. Add ginger, garlic, chillies and stir well for 2-3 minutes. Add tomatoes, yogurt and salt. Cook for some time or till the water evaporates. Add fried fish pieces, coriander leaves, lemon juice and little water. Cook for 2-3 minutes. Keep aside.
For the rice
Wash the rice properly and let the water drain. Heat ghee in a non-stick pan. Add remaining onion slices, cardamom and cinnamon sticks. Fry for 2-3 minutes. Immediately add the rice. Stir and add boiled water (1:2 ratio) and salt. Cook on high flame till the water is absorbed by the rice. Keep the rice covered for 10 minutes. Sprinkle garam masala powder over the rice. Now take a heavy bottomed vessel and add the cooked rice in one layer at the bottom. Add a few spoons of fish masala. Toss some fried onion, nuts and cover with a rice layer. Layer it up, finishing with the garnishes on top. Cover the vessel and put the biryani to simmer on a low flame for 10-15 minutes. When it is done, remove from oven and serve hot.
Katol Macher Kofta
Ingredients
500 gm katol fish
1 tbsp corn flour
1 tsp ginger paste
½ tsp garlic paste
½ tsp garam masala powder
3 green chilli paste
1 tbsp chopped onion.
½ tsp turmeric powder
1 tsp roasted and powdered cumin seeds
½ tsp salt
Oil for deep fry
Method
Cut and wash the fish. Blend the fish pieces in a food processor. Separate bones from fish. In a bowl add all the ingredients except oil. Mix well. Make a small size round balls or chops from the fish mixture. Heat oil in a pan. Place the fish balls in the hot oil.  Fry the kofta until golden brown. Remove from oil and serve.