All Time Bread adding sweetness to your festivities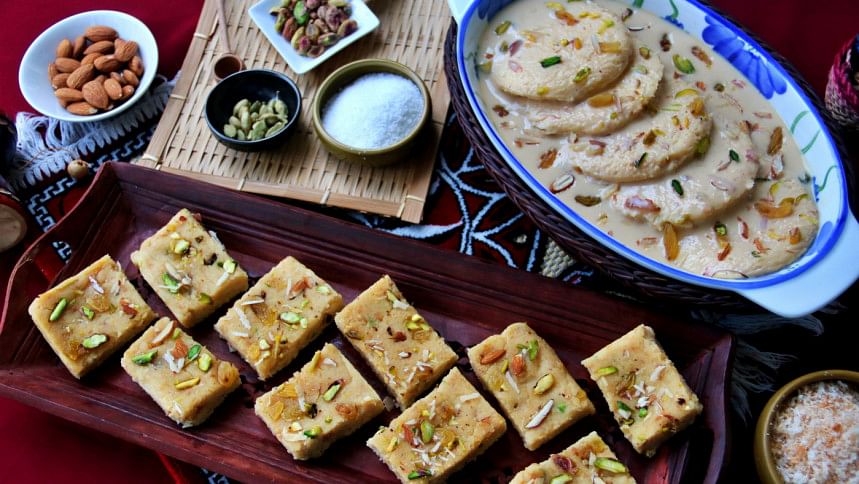 The atmosphere already feels jovial as we prepare for the auspicious occasion of Durga Puja. The traditional sweets of our country are unlike any other. The amount of effort and time that goes into making our delicate mishtis truly define what labour of love stands for. The lengthy process often resists us from making these at home. But what if I told you that these desserts can easily be replicated in your own kitchen?
Yes, they can! That too, by using a simple ingredient such as All Time Bread.   
BREAD MALAI CHOP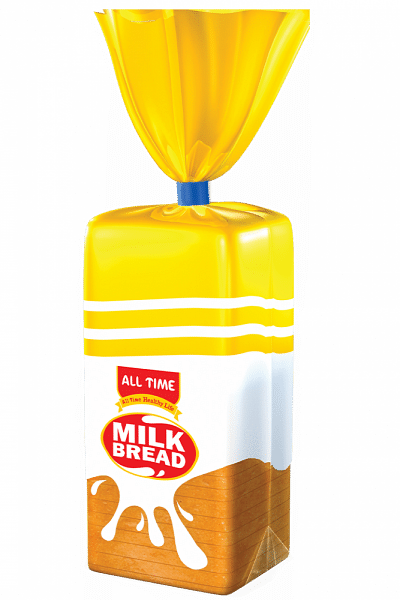 Ingredients
For the milk concoction –
3 cups milk
3 cardamom pods
A pinch of saffron
1/3 cup sugar
¼ cup milk powder
For the dough –
5 slices All Time Bread
1 cup milk
2 tbsp sugar
2 tbsp ghee
½ cup milk powder
Method
To make the malai mixture, heat 3 cups of milk along with three cardamom pods. Once it comes to a boil, set aside a little bit of warm milk and add saffron strands to it. Add this back to the milk after a few minutes while stirring it occasionally. When the milk is reduced by half, add in sugar and mix well. Lastly, add in milk powder and mix and leave this aside while you make the dough.
To make the dough, grind 5 slices All Time Bread without the edges into a fine powder. Add 1 cup milk to a pan along with sugar and 1 tablespoon of ghee. Once this comes to a boil, add in the bread powder and mix. It should turn into a sloppy dough, then add ½ a tablespoon of ghee. Keep stirring until a soft ball of dough forms.
Remove the dough from heat and knead it with powder milk to make it soft. Lastly, add in another ½ tablespoon of ghee. Tear little balls of dough and form it into a flat sweet. Bring the malai mixture back to a boil and add in the sweets. Reduce the heat and let it simmer for 5 minutes. Let this cool at room temperature before serving.       
BREAD ROSHMALAI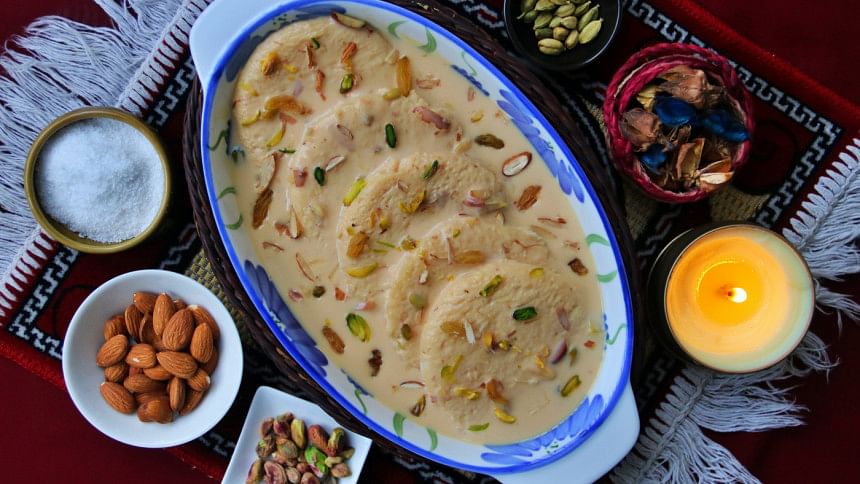 Ingredients
5 slices All Time Bread
1 litre full fat milk
½ cup condensed milk
½ tsp cardamom powder
A pinch of saffron
1 tbsp raisin
1 tbsp pistachio
1 tbsp almond
Method
Warm up the milk on medium-high heat and stir occasionally. Once it comes to a boil, take aside a couple tablespoons of milk and add the saffron strands to it — let it sit. Once the milk is reduced by half, add in the condensed milk and saffron milk. Once the milk reaches a thick consistency, add in nuts, raisins, and cardamom powder, and stir. Cook for another five minutes and remove from heat.
Let the milk cool slightly and meanwhile, cut out circles from the bread slices. Add the bread slices into the milk mixture and soak well. Leave this in the refrigerator to chill before serving and garnish with more nuts and raisins.
BREAD MILK PEDA
Ingredients
6 slices All Time Bread
300ml milk
1/3 cup sugar
1/3 cup milk powder
2 tbsp ghee
Raisins for garnish
Method
Heat milk in a pan and add sugar. Continue cooking the milk and reduce by half. Add in the milk powder and stir continuously. Grind the All Time Bread slices into a fine powder and add it in. Stir this mixture until a dough is formed and add in ghee. Mix the ghee in and turn it into a dough.
Remove the dough from heat and roll it into balls. Make a small indent on the top and place a raisin in it. Let this cool before enjoying.   
BREAD COCONUT BARFI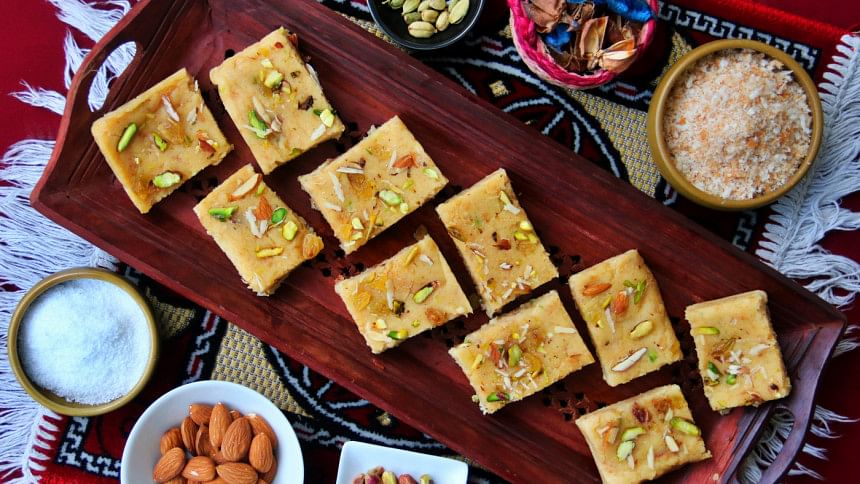 Ingredients
4 slices All Time Bread
2 cups full fat milk
½ tsp cardamom powder
½ cup desiccated coconut
2 tbsp ghee
½ cup sugar
1 tbsp sliced pistachio
1 tbsp sliced almond
Method
Grind the bread slices into a fine mixture and leave it aside. Heat up the milk and cook it until it thickens. When it is reduced to half its amount, add in the desiccated coconut and cardamom powder. When it is further reduced to a third of its original volume, add in the breadcrumbs and mix well. The mixture should come together and form a dough.
Then add in sugar and combine it in as it melts. After that, add ghee and continue cooking until it is fully absorbed. When it forms a smooth, homogenous compound, take it off the heat and drop it in a greased tray. Shape it up into a rectangle and add the sliced nuts on top while it is still warm. Leave it to cool at room temperature and cut it into your desired shapes once it is cool.    
Food and Photo: Fariha Amber