Easy to make and bake Iftar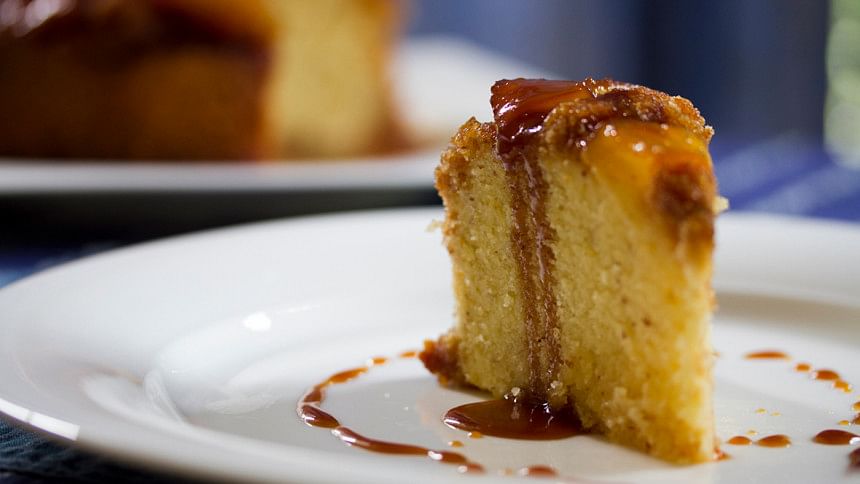 Keeping the month of Ramadan in mind, Star Lifestyle will present for its readers one recipe a day that would be an ideal addition to your iftar/sehri dishes. From the secrets of the Mughal kitchen to the charm of Middle Eastern cuisine; from the culinary tricks of your grandma's magical hands, to the fusion cuisine that is all the rage these days, The Food Spread, hopes to be the golden key to Ramadan gastronomy.
Day three of Ramadan is already here and it is time to meet your sweet tooth cravings! Check out these easy-to-bake recipes that will leave you wanting for more!
 

Pound (or plain) cake
Ingredients
5 eggs
1 cup milk
1 cup sugar
1 cup vegetable oil or butter
1 tbsp ghee
1 tsp vanilla essence
2 cups white flour
½ cup corn flour
1 tsp baking powder
Method
Mix all the liquid ingredients well and add the vanilla essence. In a separate bowl, sieve the dry ingredients together, and then add to the liquid mixture. Mix well to remove any lumps. Pour onto a greased cake tin and bake in a preheated oven at 180°C for 20-25 minutes, or until golden brown on top and when inserted, a toothpick or skewer, comes out clean.
Carrot cupcakes
Ingredients
2 cups flour
1½ cup cashew nut powder
1 tsp salt
1 tsp baking powder
1 tsp baking soda
1 tsp ground cinnamon
1½ cup sugar
4 eggs
1 cup vegetable oil
1 cup grated carrot
Method
Sieve the flour, cashew nut powder, salt, baking powder, baking soda, and cinnamon together; mix in a bowl. In a separate bowl, beat the sugar together with the eggs and slowly add vegetable oil. Add the dry ingredients to this mixture, along with the grated carrot. Mix well, and pour the batter into a muffin tray lined with cupcake cases. Bake in a preheated oven at 180°C for 20-25 minutes.
Soft rolls
Ingredients
300g flour
1 tsp salt
25g milk powder
8g dry yeast
1 pinch bread improver
150ml water
25g melted butter or vegetable oil
1 egg
Method
Mix all the ingredients except for the oil into a mixing bowl. After the yeast is activated, add the oil, and let the dough rise. It should double in size after about 30 minutes. Divide it into 10 equal pieces, and then place in a baking tray for a further 30 minutes. After 30 minutes, bake in a preheated oven at 180°C for 10-15 minutes, and brush with melted butter as a glaze once it has baked.