Complete your outfits with winter jackets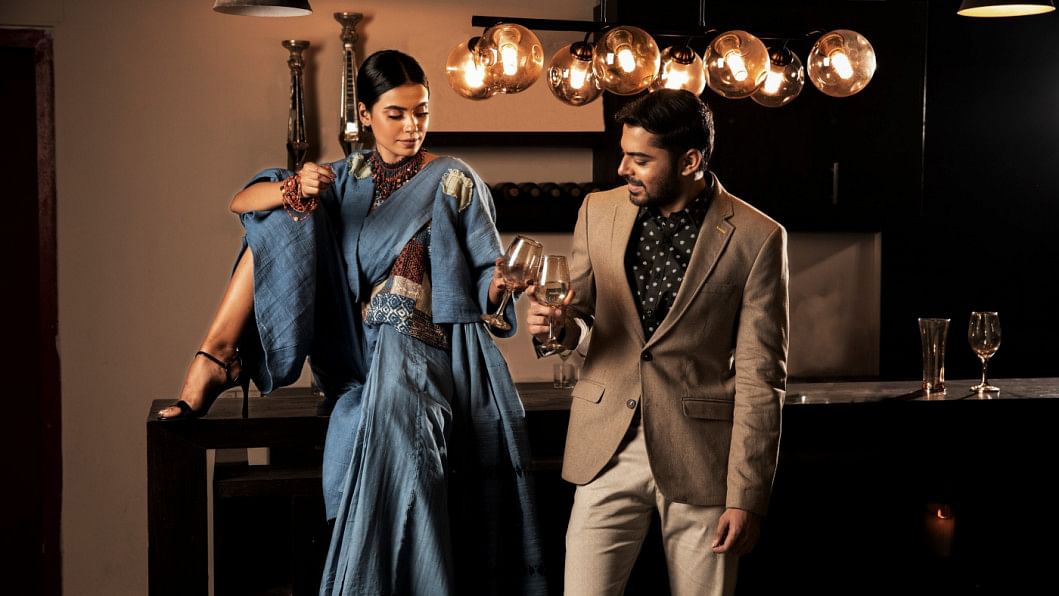 People get quite confused about whether they should invest in a proper coat, jacket, or blazer for the brief winter in Bangladesh. Our suggestion is: like any apparel essential, one needs to have at least one or two trendy coats hanging in their closet, otherwise a wardrobe is never complete.
Having said that, inside my wardrobe, I have at least ten winter coats of various sizes, five velvet capes, multiple shawls, and most importantly berets and headscarves to match all the winter dressing — all because of my love for seasonal fashion and not quite much for the chills.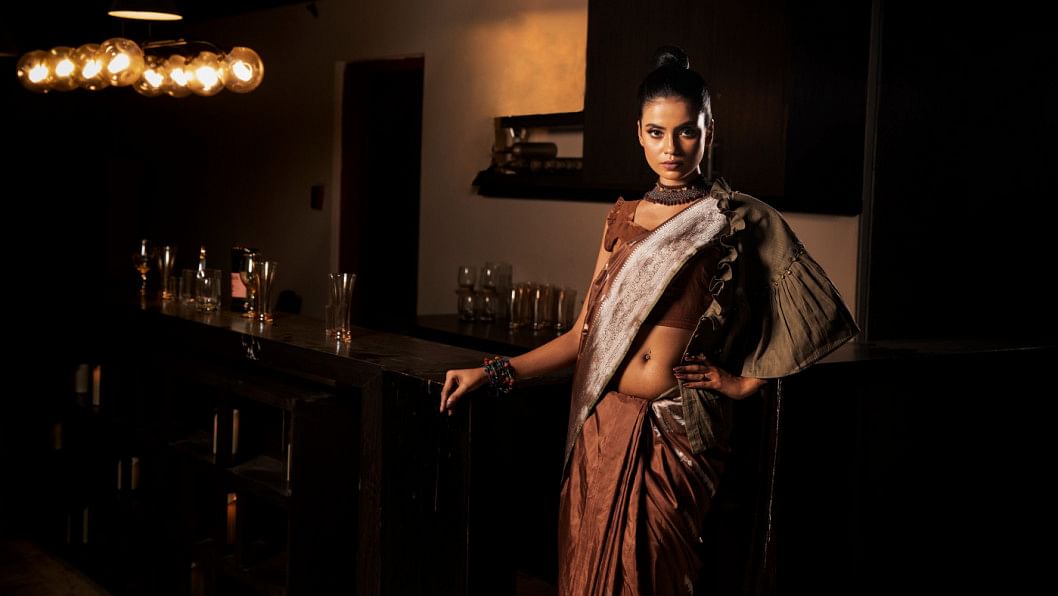 As a style adviser and someone who has tested the waters well for the season, I can personally vouch for four must-have designs.
Printed jackets
To brighten up any sort of winter blues, one must take a walk on the wild side with printed jackets. The prints may come in any form from geometrical shapes, tie n' dye prints, to animal silhouettes. The more imaginative the prints, the better the display.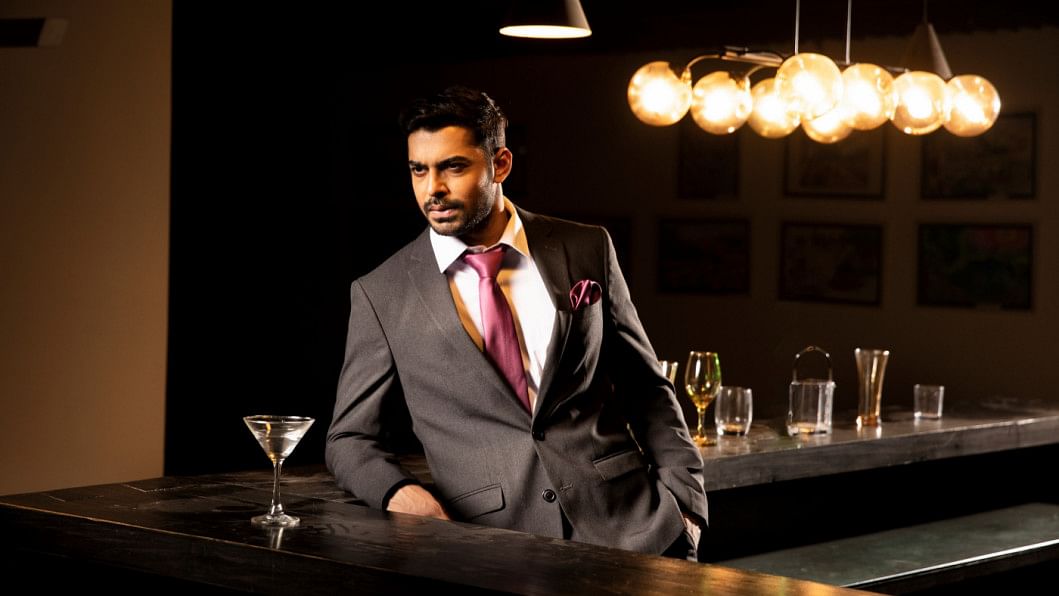 Chic and colourful coats
Fuchsia seems to be the most popular colour to bring some heat into the season. Other colours that are close to the favourite are neon green, electric blue, dusty orange, etc. But if you are more inclined towards earthy tones then muted colours are more suited for your styling sense. Whatever the preference, the idea is to cover up the bases with a solid colour that would blend in perfectly with your winter wardrobe.
Denim and luxury leather
A denim jacket is the ultimate wardrobe staple that works well across all seasons. The same can be said for luxury leather jackets. These can be paired easily with traditional, as well as any western outfit.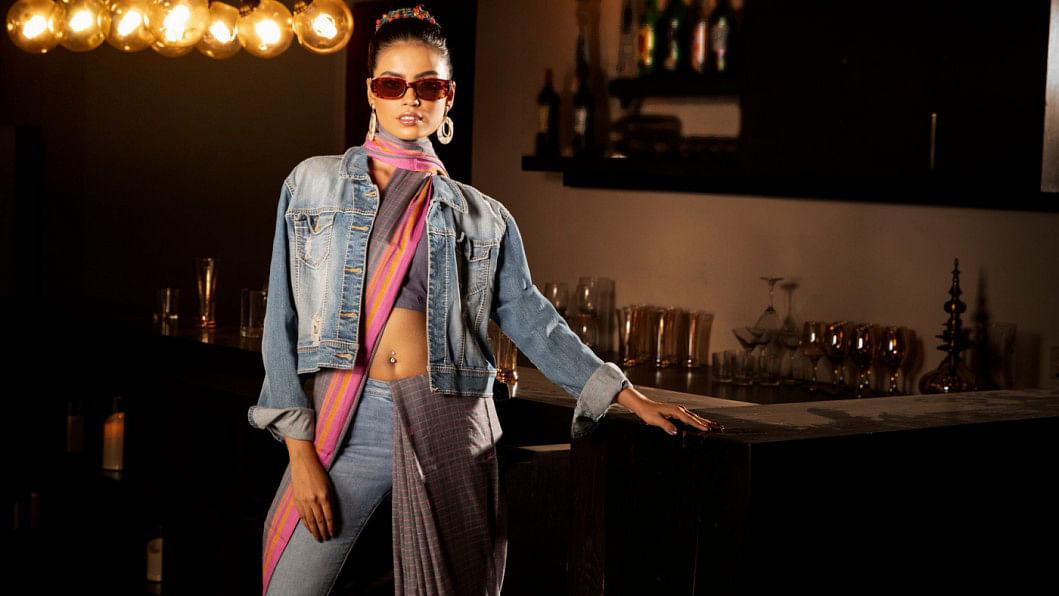 Check and plaids
Those who love dressing in the vintage style should go for plaids because these are classics and make anyone look good and fashionable. Contrary to popular belief that these specific coats are too expensive, they can actually be bought from local stores in Dhaka or the crowd favourite, H&M outlets outside the country.
Having said all this, we should also mention that longline coats are forever in fashion and will never go out of style. So, if you are planning on investing in one, please do so without any worry. The winters will keep on coming and you will be able to repeat this one garb over and over again if maintained properly. Other than that, we can only guide you to keep it minimal with sleek paired sari jackets from Friendship Colours of the Chars, or maximal, in a colourful number from Tahoor.
Model: Efa, Salman
Styling: Isha Yeasmin
Makeup: Sumon Rahat
Wardrobe Woman: Friendship Colours of the Chars
Wardrobe Man: Cats Eye Bangladesh
Jewelry: Friendship Colours of the Chars
Set: Eskay by Saimul Karim
Disclaimer: No alcoholic beverages have been used in the photoshoot.