21 areas in Dhaka city most risky for Chikungunya
Says a report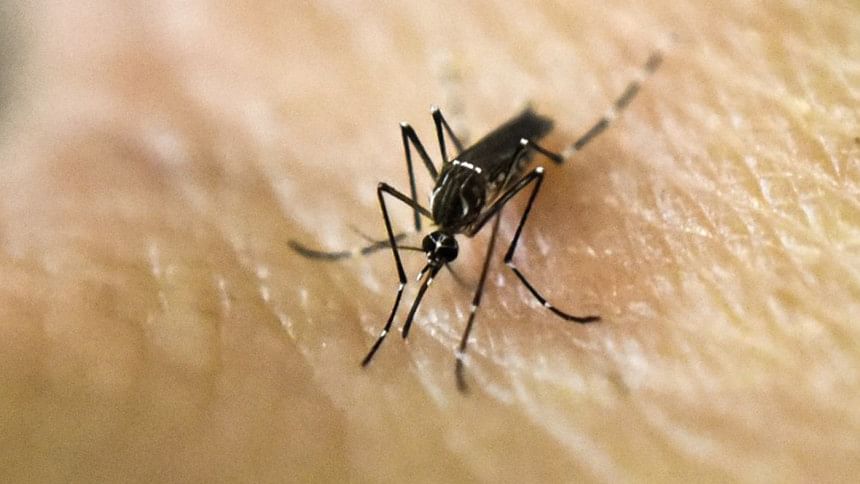 A total of 23 areas in Dhaka city were identified as most risky for Chikungunya disease, according to a report revealed today.

Epidemiology, Disease Control and Research (IEDCR) released the report at a meeting on "Doings for prevention of Chikungunya disease" in the Health and Family Welfare Ministry in the capital.
READ MORE: Things you need to know about Chikungunya

The risky areas are: Uttara-4, Uttara-9, Middle Badda, Gulshan-1, Lalmatia, Pallabi, Maghbazar, Malibagh, Rampura, Tejgaon, Banani, Nayatola, Kuril, Pirerbagh, Rayer Bazar, Shyamoli, Monipuripara, Mohammadpur, Mohakhali, Mirpur-1 and Korail Slum.

Health and Family Welfare Minister Mohammad Nasim presided over the meeting. Director General of Directorate General of Health Service (DGHS) Prof Dr Abul Kalam Azad and officials of the ministry, among others, were present at the meeting.
ALSO READ: Chikungunya: Mostly nonfatal, no need to panic: docs

Health experts suggested destroying all potential mosquito breeding sources as the outbreak of Chikungunya disease in the capital has increased sharply this year.

They said a massive awareness campaign is needed to destroy the breeding sources of mosquito for stopping outbreak of Chikungunya disease.

Alongside eliminating the breeding sources of mosquito, people should be educated on the diseases as there is no special treatment of the disease, they added.