I married Shakib Khan in 2008
Reveals Apu Biswas; Shakib to accept son, not Apu TV interview
Actress Apu Biswas, who had disappeared for quite some time, has emerged and revealed before the media that she married co-actor Shakib Khan and they have a son.
The sudden revelation has caught the people and those in the film industry completely off-guard.
Like many celebrities, Apu also keeps a high-profile and the media and paparazzi follow her almost everywhere. However, she disappeared last year, leaving everyone baffled as to why she left her flourishing career and took a break from the silver screen.
The actress suddenly returned from her seemingly self-imposed exile, and yesterday in an exclusive live interview with a television channel, Apu disclosed that she was married to the highest-paid Dhallywood actor Shakib in 2008 and that they have a baby son.
The news spread like wildfire.
Their wedding took place at Shakib's Gulshan house in Dhaka, Apu said. Their son, Abraham Khan Joy, was born on September 27, 2016, at a Kolkata clinic, she added.
The actress broke down in tears as she alleged that her husband Shakib had compelled her to remain silent about their marriage and their son for a long time.
"I demanded respect from him, but I didn't get it … I have been made to suffer for long," she said.
Contacted, Shakib Khan confirmed his marriage to the actress and having a baby boy with her.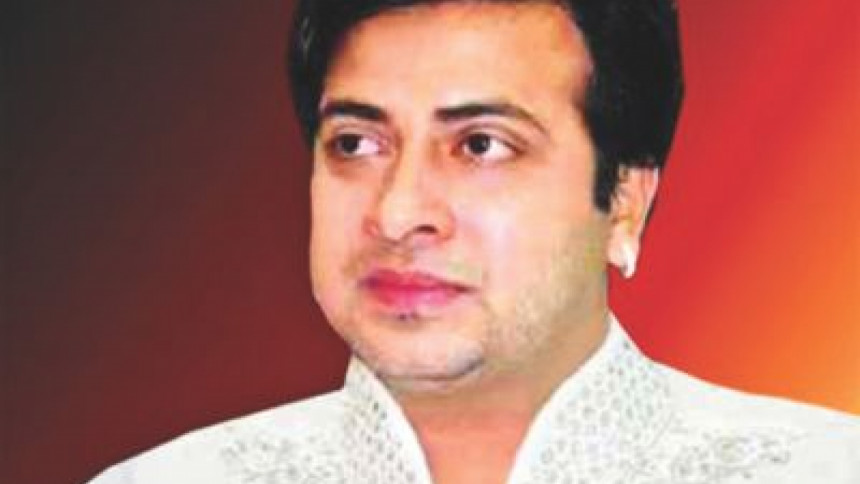 However, he alleged that Apu was trying to destroy his career by disclosing all these to the media through a live TV show.
"I will accept my son, not Apu," Shakib told The Daily Star.
He termed Apu's disclosure a "conspiracy" to destroy his career.
"You'll get to know in two days who is behind the conspiracy," Shakib claimed.
After making her acting debut in 2006, Apu started working with Shakib in the film Koti Takar Kabin. The movie made her popular among movie-goers.