Salman Khan reveals identity of 'mystery girl' in recent social media photos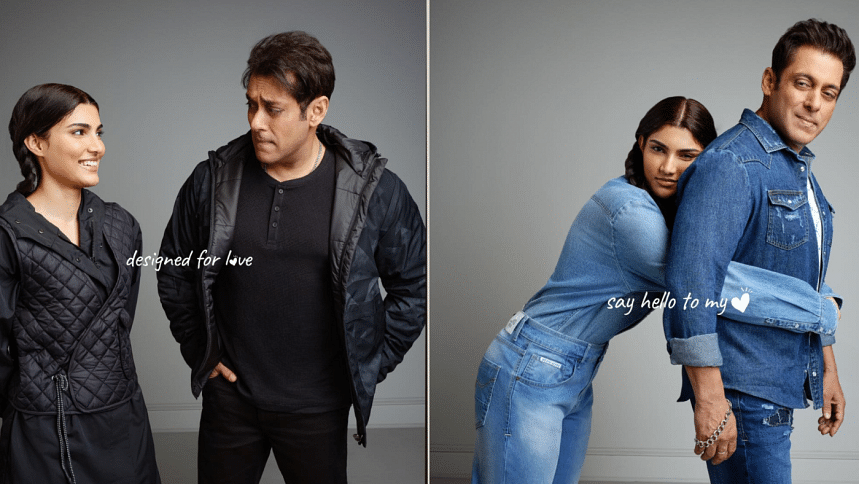 While fans eagerly await Salman Khan's upcoming film "Tiger 3", the actor managed to capture everyone's attention on social media in the meantime, when he uploaded a photo with a mysterious girl - with her back to the camera, yesterday.
The photo featured Salman and the young girl in white tracksuits, and it almost instantly went viral on social media.
The actor's post left countless fans wondering about the identity of the woman. Moreover, Salman further piqued everyone's interest with his caption on that post, which said, "I will always have your back."
Today the "Jai Ho" star finally revealed that the mysterious girl in the picture is his beloved niece Alizeh Agnihotri.
Being a lovable uncle, the star seems to be promoting Alizeh's all-women's collection under his brand, Being Human Clothing, as the latest posts feature the uncle and niece duo, in all black and blue fits.
He captions on his new posts with her, "Love and care are in our genes…we are just being us."
After "Tiger" and "Tiger Zinda Hai", fans are eagerly waiting for the third instalment of the popular spy franchise titled "Tiger 3". Directed by Maneesh Sharma, the franchise will once again feature Katrina Kaif and Salman Khan as Zoya and Tiger, respectively.
This time, the fans will also get to see Shah Rukh Khan making a cameo appearance in the spy-thriller film, donning his enigmatic spy avatar from "Pathaan".
"Tiger 3" will soon be giving fans a glimpse into its universe with the film's trailer release being slated for October 16. Meanwhile, the film itself is expected to hit theatres on November 10.