Nothing can compare to childhood Eids: Sohana Saba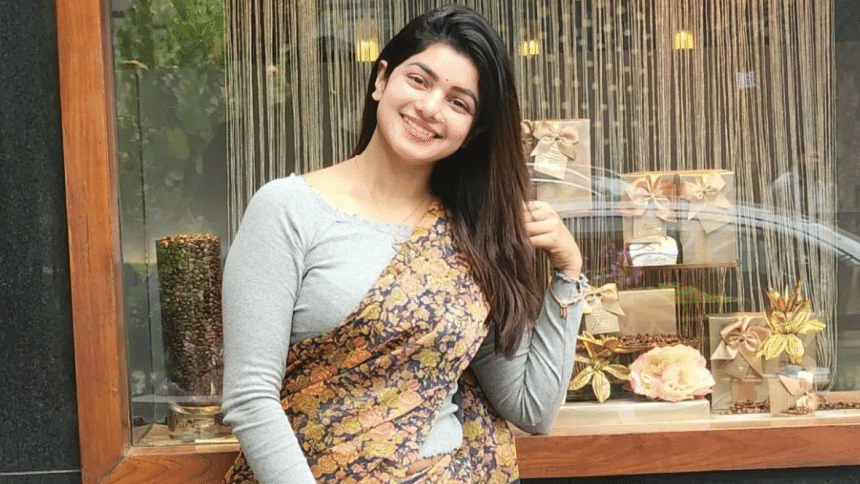 Sohana Saba is a popular film actor. For many years now, she has worked in a variety of television dramas and has also been active in the web-film arena. She also enjoys being a presenter as a part of her hobby and she is also a dancer.
Speaking to The Daily Star, Sohana Saba spoke about her childhood Eid.
If I am being honest, my childhood Eids were some of the happiest. It would always be beautiful and filled with colours. Eid during childhoods were the most real ones. Now, our responsibilities have increased. However, when we were kids, Eid only meant happiness without consequences.
As a child, it was the best feeling whenever I received new clothes during Eid. I would always be thinking what colour would my new clothes would be, when I would get to wear them and all of these little things. After getting a new dress, I would hide it, so that no one could see it until I had put it on. That's why I miss Eid from childhood.
During my childhood, I would wear seven different outfits for the seven days of Eid. Outside of Eid, we would rarely have time to travel and visit our family and friends. But during Eid, I could around as. I wished. I have many cousins and the joy of walking around together with them during Eid cannot be put into words.
During both Eids, we would travel to two different places. Usually, we would spend one Eid in Dhaka and the other in Rajbari, at our grandfather's house. It was always a lot of fun at grandpa's. All my brothers, sisters, cousins and relatives would also come there. When all of us were together at the same house, it was always a different level of fun.
After going to our house in Rajbari, I would run around in the fields. What a pleasure that was! In my memory, I can still clearly see the sight of those fields, as I walk around them. No other sight will compare to this beauty I experienced as a child. At that time, I would be eagerly counting down the days till it would be Eid and I would get to visit Rajabari. I was also quite happy during Eid in Dhaka as well.
Nowadays, when Eid comes around, I do not get the same kind of happiness and joy that I did during my childhood. When the children are happy during Eid, I do enjoy watching them and it sometimes takes me back to the memories of my own childhood.
I don't think anything can compare to childhood Eids. They are the funniest and happiest. It is sad that people only get to experience it for a short part of their lives.