For the first time, I will be playing a negative character : Sushama Sarker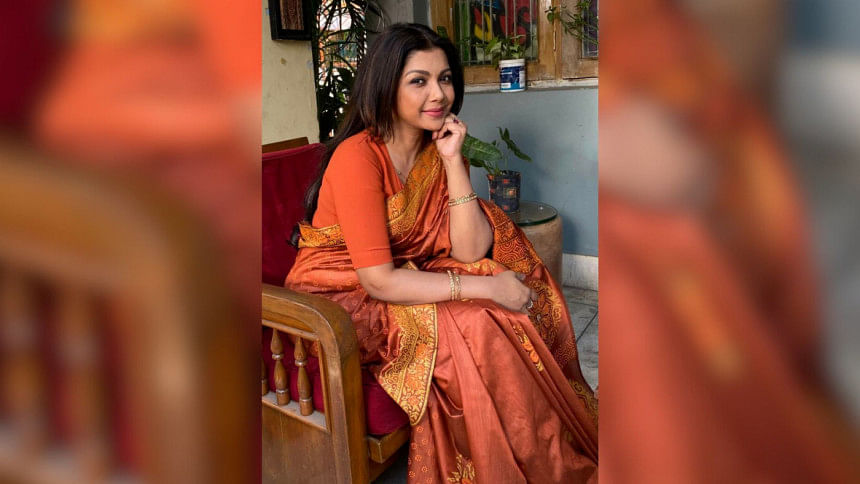 In the ten films she has acted in, Sushama Sarker has always played a good character. This time however, she will be seen on the other end of the spectrum.
The actor is currently in Pabna, shooting for her latest film, which is being directed by Wajed Ali Sumon. Titled "Chaya", the story is based in an urban setting.
"I have never played a negative character before, that's why I am currently excited. The plot of the film is also very interesting," informed Sushama.
Recently, Sushama was seen alongside Jaya Ahsan in "Peyarar Subash", which has been selected in the competition category at the 45th Moscow International Film Festival.
The actor made her debut with the film, "Dubshatar", directed by Nurul Alam Atique. As of late, she has appeared in films like "Chuye Dile Mon" and "Nabab LLB". Sushama has also appeared in the latest web-series, "Buker Moddhe Agun".
Speaking about her critically acclaimed short-film, "ICU", Sushama said " It was a turning point in my career. It was selected in 16 international film festivals and is continuing to gain accolades".
On a more recent note, the actor has been shooting for Eid dramas. She also has a few serials currently on air for her fans to enjoy.