'Animal' teaser to debut on Ranbir Kapoor's birthday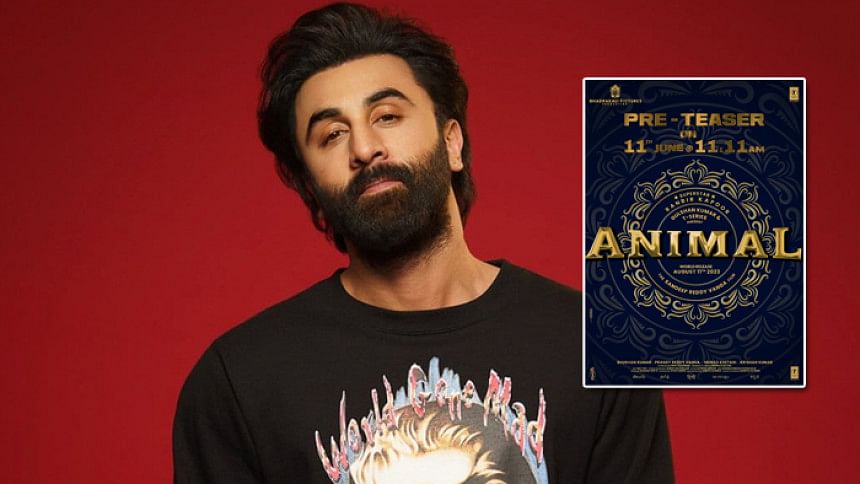 Ranbir Kapoor, known mostly for his romantic roles, is set to embrace a totally opposite look from his usual image in his upcoming film, "Animal", directed by Sandeep Vanga Reddy. Regarded by insiders as one of Sandeep and Ranbir's most intense and violent projects, "Animal" boasts a stellar supporting cast, including Anil Kapoor, Bobby Deol, and Rashmika Mandana.
Originally slated for an August 11 release, "Animal" was set to clash with "Gadar 2". However, due to incomplete post-production work, the release date was postponed to December 1. 
Director Sandeep explained the delay in a video statement, emphasising the importance of maintaining the film's quality. He cited the complexity of handling seven songs, which, when multiplied across five languages, amounted to 35 songs, each with distinct lyricists and singers, as a significant factor contributing to the delay.
Despite the delay, the makers are working diligently on a teaser for "Animal", set to be unveiled on Ranbir Kapoor's birthday on September 28. 
Originally featuring Parineeti Chopra in the cast, "Animal" saw a change in its leading lady, with Rashmika stepping in to replace her. Ranbir Kapoor, who hasn't committed to any other project since "Tu Jhoothi Main Makkar" is eagerly awaiting the film's release.
The film's synopsis teases a gripping gangster drama that delves into the intricate relationships between its characters, ultimately leading the protagonist to adopt an animalistic nature.