The "original and thrilling": The Booker Prizes announces 2023 longlist
The novels are small revolutions, each seeking to energise and awaken the language. Together, they offer startling portraits of the current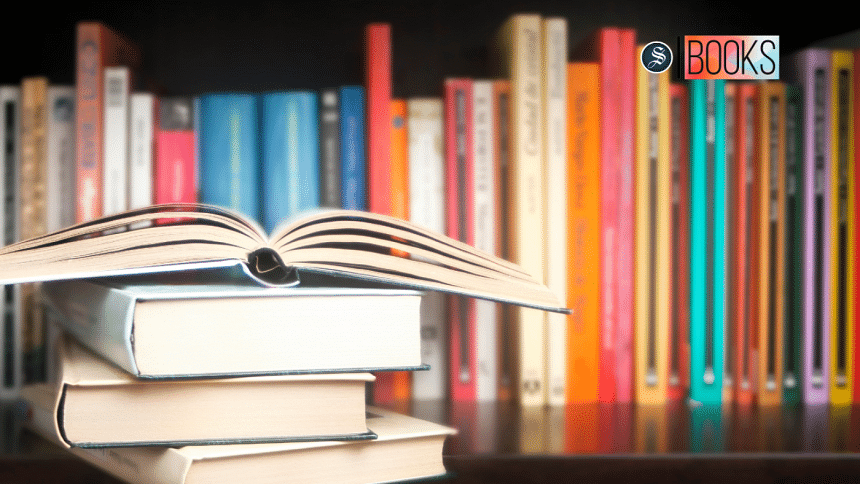 The Booker Prizes announced their longlist for this year on August 1, 2023—with 13 books receiving nominations. According to their official website, the Booker Prize is awarded to "works of long-form fiction by writers of any nationality, written in English and published in the UK or Ireland."
This year's longlist has been dubbed "original and thrilling" by Esi Edugyan, Chair of the 2023 judges. She went on to say that, "The list is defined by its freshness—by the irreverence of new voices, by the iconoclasm of established ones […] The novels are small revolutions, each seeking to energise and awaken the language. Together—whether historical or contemporary—they offer startling portraits of the current."
The following books have been longlisted for the 2023 prize: A Spell of Good Things by Ayọ̀bámi Adébáyọ̀, Old God's Time by Sebastian Barry, Study for Obedience by Sarah Bernstein, If I Survive You by Jonathan Escoffery, How to Build a Boat by Elaine Feeney, This Other Eden by Paul Harding, Pearl by Siân Hughes, All the Little Bird-Hearts by Viktoria Lloyd-Barlow, Prophet Song by Paul Lynch, In Ascension by Martin MacInnes, Western Lane by Chetna Maroo, The Bee Sting by Paul Murray, and The House of Doors by Tan Twan Eng.
The longlist is a mix of new and old literary voices, with four debut novelists among the 10 first-time nominees. On the other hand, Tan Twan Eng has been nominated for each of his three novels, this nomination being his third, and Sebastian Barry became one of the 11 writers ever to have received five or more Booker nominations; this list includes the likes of Salman Rushdie, Beryl Bainbridge, William Trevor, and David Mitchell.
With the least number of countries represented in the Booker longlists since 2019, the authors of this year's 13 novels hail from seven countries—Scotland, England, Ireland, Canada, America, Nigeria and Malaysia. For the first time, four Irish writers were selected, comprising a third of the longlist.
This year's judges include Esi Edugyan, the twice shortlisted Chair of judges, Adjoa Andoh, Robert Webb, James Shapiro, and Mary Jean Chan. The judging panel selected the 13 featured in the longlist from 163 books published between October 1, 2022, and September 30, 2023.
"The range of experience, expertise and sensibility among this year's judges led them to seek novels that both advanced the form and allowed the reader to understand something about the world; books that would have impact and longevity; books that moved them—and above all, books of such excellence and subtlety that the judges looked forward to re-reading them", said Gaby Wood, Director of the Booker Prize Foundation. Expressing how pleased she was with this year's longlist, she continued, "We hope every reader finds something to love on this year's list."
The shortlist of six books will be announced on September 21, 2023, and the winner of this year's prize will be announced at an event at Old Billingsgate, London, on November 26, 2023.