Preparations full swing for cyclone Roanu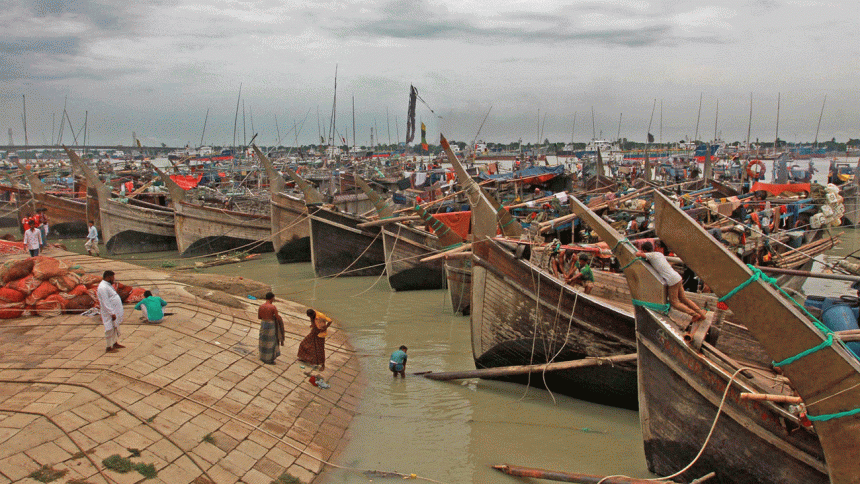 With cyclone Roanu approaching closer, control rooms have been set up in coastal areas to facilitate evacuation of the marginalised to safety shelters.
In Chittagong, the district administration has set up control rooms in every upazila to monitor overall situation, our local correspondent reports.
A hotline - +88 02 611545 has been opened to keep people in touch with updates in the district.
Mezbah Uddin, deputy commissioner of Chittagong and chairman of district disaster management committee, said all cyclone shelters in the district were kept open to people.
Cyclone Roanu is expected to make landfall by dusk tomorrow and is expected to pass through the Chittagong-Noakhali coast. Currently, a danger signal number 7 is signalled at the district.
"We have stated awareness campaign through loud speakers since Thursday afternoon," he said adding that the relief workers were ready to combat any situation.
In Cox's Bazar, the members of army, Border Guard Bangladesh, police and civil surgeon will be deployed at different strategic points in the district as safety measures.
Around 516 cyclone shelters with accommodation capacity of around 5.15 lakh people have been kept prepared, Anwarul Naser, additional commissioner (general) of Cox's Bazar, told our Cox's Bazar correspondent.
"Adequate amount of dry foods have also been kept ready to ensure relief work," Naser, who is also in-charge of the control room that has been set up to oversee the overall situation in the district.
Saleh Tanvir Gazi, upazila nirbahi officer in Kutubdia, said they will start evacuating people from the area tomorrow morning.