PM pays tributes to Bangabandhu marking March 7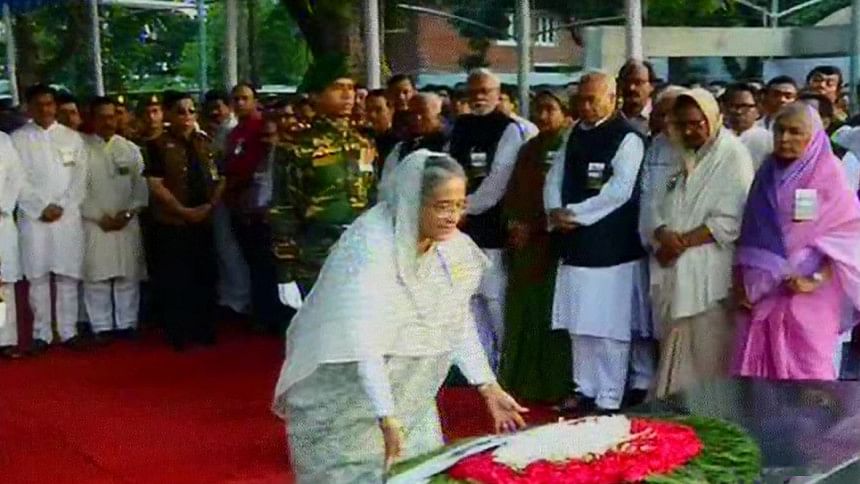 Prime Minister Sheikh Hasina today paid homage to Father of the Nation Bangabandhu Sheikh Mujibur Rahman by placing wreaths at the portrait of the great leader marking the historic 7th March.
Sheikh Hasina first laid a wreath as the prime minister at the portrait of the architect of independent Bangladesh at Bangabandhu Memorial Complex at Dhanmondi in the capital around 7:00am.
After placing the wreath, she stood there in solemn silence for some time as a mark of respect to the great leader.
Members of the cabinet, parliament members and central leaders of the ruling Awami League were present during the time.
Later, flanked by senior leaders of the party, Sheikh Hasina also the president of Awami League, placed another wreath at the portrait of Bangabandhu.
Senior Awami League leaders, including Industries Minister Amir Hossain Amu, Commerce Minister Tofail Ahmed, Agriculture Minister Matia Chowdhury, Public Administration Minister Syed Ashraful Islam, Road Transport and Bridges Minister Obaidul Qader and Minister for Housing and Public Works Engineer Mosharraf Hossain were, among others, present.