Prof Rezaul Murder: Speedy execution of verdict demanded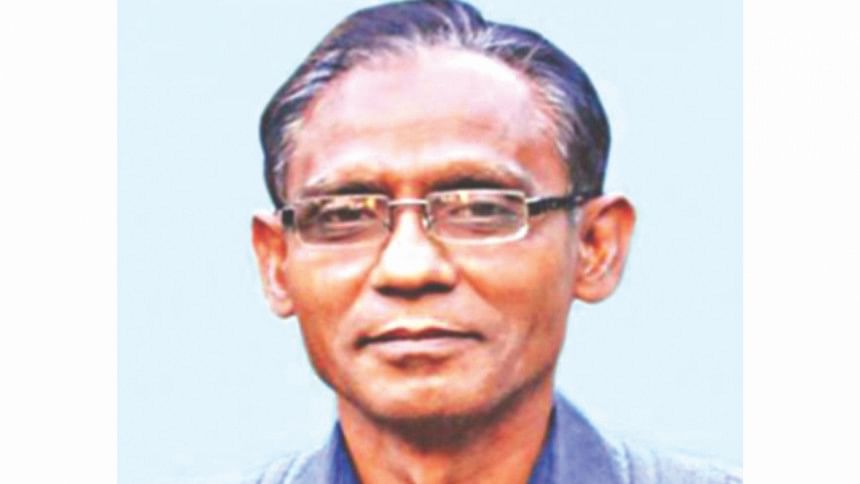 Students and teachers of Rajshahi University today demonstrated at campus demanding speedy execution of the verdict delivered in the murder case of English department professor AFM Rezaul Karim Siddiquee.
Also read: Prof Rezaul Murder: 2 militants get death sentence
Around 200 current and former students along with teachers brought out the silent procession around 10:00am on the third murder anniversary of the professor, from the Mukul Mancho which was built in honor of the teacher, reports our university correspondent.
RU Proctor Prof Lutfor Rahman and English Department Chairman Abdullah Al Mamun also participated in the procession.
Later around 11:00am, a discussion programme was held on the English Department premises "to spread the spirit of RKS among the next generation."
"All his students and colleagues also demand fast implementation of the court's verdict against the people responsible," English department Chairman Abdullah Al Mamun told The Daily Star.
Prof Rezaul, also well known as Mukul, was stabbed to death in Shalbagan area of the city while he was on his way to the university on April 23, 2016.
Two militants of outlawed Jama'atul Mujahideen Bangladesh (JMB) were sentenced to death and three others handed life term imprisonment for killing him on May 8, 2018.
The death convicts are Shariful Islam alias Rahat alias Khalid alias Boss of Bagmara of Rajshahi, a student of English at RU, and Maskawath Hasan Sakib alias Masud alias Abdullah, a student of Rangpur Polytechnic Institute, of Bogra.