Lead in milk: HC wants report by May 15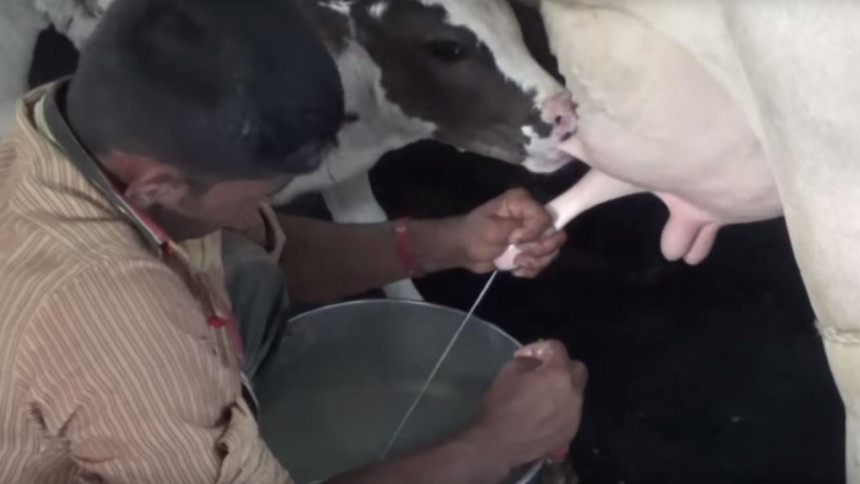 The High Court today ordered the Bangladesh Food Safety Authority (BFSA) to report on those found responsible for adulteration of milk, curd and cattle feed before it by May 15.
The High Court bench of Justice Md Nazrul Islam Talukder and Justice Km Hafizul Alam passed the order during hearing on a suo moto (voluntary) rule issued by it on February 11.
The court passed the order after receiving a report from BFSA stating that the authority had formed a 16-member committee to find out those behind the adulteration of milk, curd and cattle feed, Deputy Attorney General AKM Amin Uddin Manik told The Daily Star.
He said the HC bench fixed May 15 for passing further order on this issue.
Meanwhile, the Anti-Corruption Commission's lawyer Advocate Khurshid Alam Khan prayed to the court for adjournment of hearing on the rule for a week as the commission's assigned lawyer Advocate Syed Mamun Mahbub could not appear before it today for sickness.
The High Court on February 11, directed ACC to enquire about the adulteration of milk, curd and cattle feed and to take legal action against those found responsible.
The court also ordered the authorities concerned of the government to form a probe committee to identify in three months the individuals and businesses involved in adulteration of dairy products and cattle feed.
Issuing a suo moto (voluntary) rule, the court also directed the authorities to form another committee to find whether the adulterated products and cattle feed contained lead, antibiotics, bacteria, pesticides or other elements that are harmful to the human body.
The tests should repeat every six months, the court ordered earlier.
Findings of the tests should be uploaded to the website of the Food Safety Authority (Nirapad Khadya Kartripakkha) and available for the public.
The dairy products and cattle feed are being adulterated by dishonest people and organisations as evidenced by a government report, the HC observed, citing newspaper reports.