Anti-militancy Islamic leader says he was the target of attackers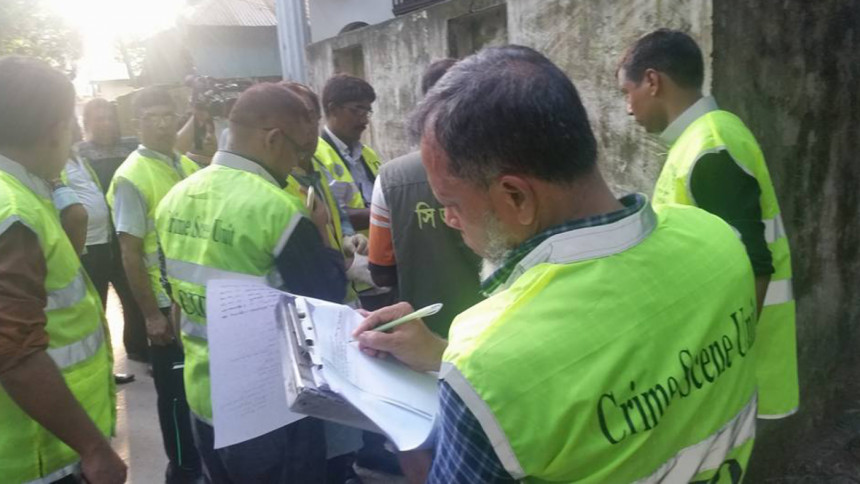 Noted Islamic thinker Maulana Farid Uddin Masoud said he was the target of today's attack at famous Sholakia Eidgah during Eid prayers.
"I heard that the persons, arrested from the Sholakia spot, said I was their target," Maulana Farid Uddin told The Daily Star.
Chairman of Bangladesh Jamiyatul Ulama, Maulana Masoud led the prayers for the last 10 years.
The incident, which came six days into the Gulshan restaurant siege, took place around 9:45am today at Sholakia, where hundreds of thousands gathered for Eid congregation, the country's largest. Four persons including two policemen and an alleged attacker were killed in the incident.
Maulana Masoud thinks the attackers might have targeted him for issuing a fatwa against militancy.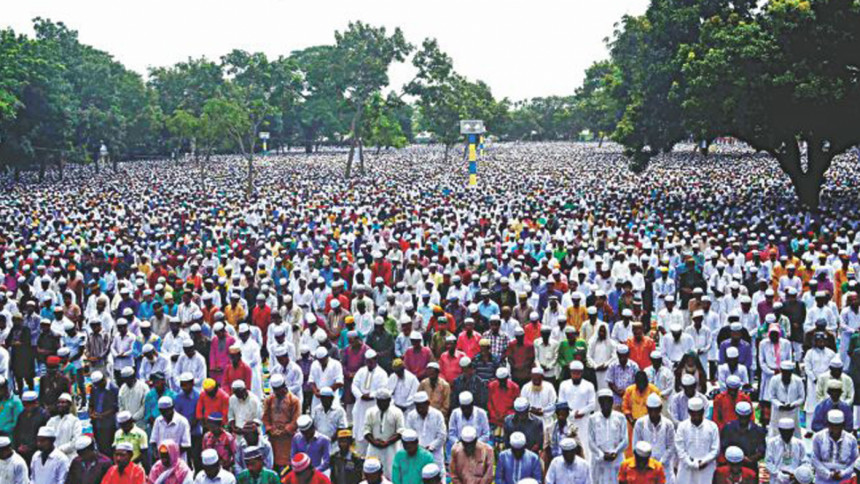 On June 18, a section of Islamic clerics led by Farid Uddin said those who are killing people in the name of religion are heading towards hell.
"I went to Sholakia by helicopter around 9:30am but could not lead the Eid prayers as law enforcers asked me to refrain from doing so due to the attack. Later I took part in the prayers as a Musalli in a secured place there," he told The Daily Star by phone.
He flew back to Dhaka around 11:30am, he added.
"We will continue the movement against militancy and no-one can stop us."