Internet restored after an hour's block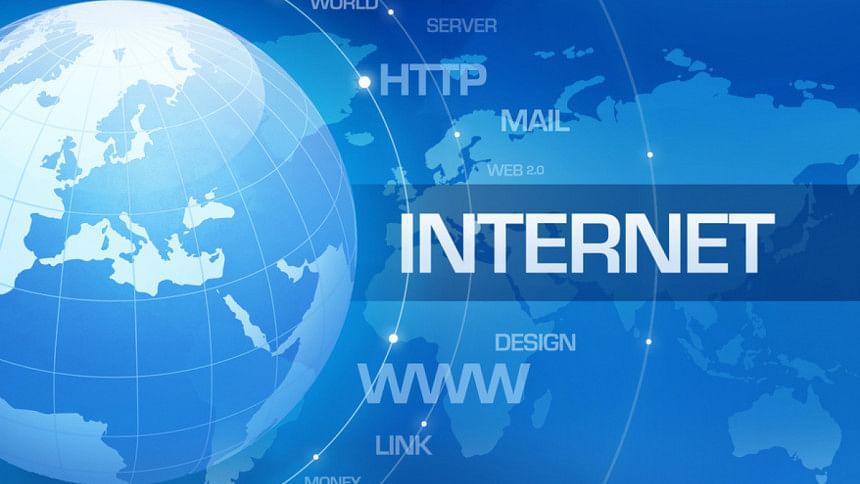 The Internet was blocked across the country for over an hour today shortly after the government blocked social networking platform Facebook and online messaging and calling services WhatsApp and Viber.
The blackout began around 1:00pm, an hour after the Supreme Court rejected pleas of top war criminals Salauddin Quader Chowdhury and Ali Ahsan Mohammad Mojaheed seeking review of death penalty awarded to them.
It was restored around 2:15pm.
The International Internet Gateway (IIG) for Bangladesh was shut from 1:00pm to 2:20pm under orders from authorities, said Suman Ahmed Sabir, chief strategy officer of IIG [email protected]
Asked about it, State Minister for Post and Telecommunications Tarana Halim told The Daily Star that the block was caused due to "a misunderstanding".
Earlier in the day, the government ordered block on Facebook, WhatsApp and Viber for "security reasons".
READ MORE: BTRC told to shut Facebook
Soon after the block, users faced trouble getting logged on into the internet and the situation persisted for over an hour.
Internet Service Providers Association of Bangladesh (ISPAB) President MA Hakim said the government stopped internet from the International Internet Gateway (IIG).
Dr Shahjahan Mahmood, chairman of telecom regulator Bangladesh Telecommunication Regulatory Commission (BTRC), said it was a case of "misunderstanding".
"We restored internet soon after we realised the mistake," he said.