Dhaka, Sholakia attacks to topple govt: Minister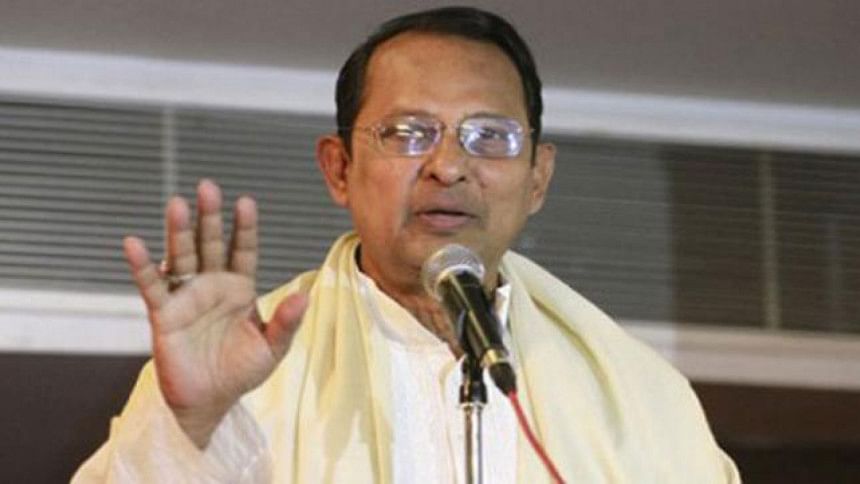 Attacks in Dhaka's diplomatic zone and Sholakia Eidgah were aimed at toppling the government, commented Information Minister Hasanul Haq Inu today.
The attacks were carried out as part of the mega plan made for toppling the government, he said while exchanging views at a dialogue session at Press Institute of Bangladesh.
"Those who carried out the attacks are enemies of Islam, religion and the country," he said adding that the government's "main aim now is to uproot the militants".
Minister Inu urged the media to help the government curbing the militancy in the country.
GULSHAN CAFE ATTACK
Gunmen killed 22 people including 17 foreigners and two policemen shortly after taking hostage a number of diners at the Spanish restaurants in Dhaka's diplomatic zone on July 1.
Six militants were also killed during the hostage crisis incident.
A day after the killing, Islamic State claimed responsibility of the attack in the Spanish restaurant, according to US-based SITE Intelligence Group.
SHOLAKIA EID COMGREGATION ATTACK
Four people, including two policemen, a woman and a suspected assailant, died in the attack near Sholakia Eidgah where hundreds of thousands had gathered for Eid congregation on Friday morning.
The incident took place within a week of the Gulshan restaurant attack.