Bangladeshi youth jailed in the UK for recruiting IS militants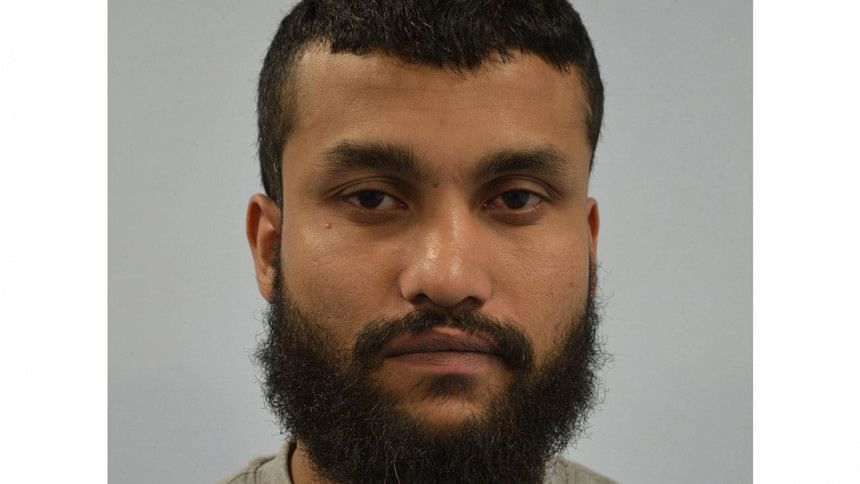 A Bangladeshi national, who tried to recruit IS fighters around the world from his London home, has been jailed for seven years by a court in the UK.
Mohammed Kamal Hussain, 28, sent thousands of messages aiming to generate support for the terrorist group using Facebook, WhatsApp and the Telegram messaging service, reports the UK daily the Independent.
Hussain, a Bangladeshi national who had overstayed his visa and was living in east London, was given the punishment after the jury of Kingston Crown Court found him guilty of two counts of encouraging terrorism and one count of supporting a proscribed organisation.
Commander Dean Haydon, head of the Metropolitan Police's Counter Terrorism Command, said: "This investigation started with one conscientious individual trusting his instincts and reporting something suspicious."
"He could have ignored the message Hussain sent him but instead he took a screenshot of the message and contacted the UK authorities immediately. It is in great part thanks to him that police were able to bring Hussain to justice."
Police only discovered his activities after a man who lives outside the UK emailed the Home Office in March 2017, saying he had received a Facebook message from a stranger inviting him to join Isis, the report said.
Detectives searched thoroughly thousands of messages sent by Hussain, including Facebook posts encouraging people to join IS and launch attacks and which included a speech by leader Abu Bakr al-Baghdadi.
Commander Haydon said the fanatic was "actively seeking to recruit Isis followers", adding: "We know from the disturbing material we found on his devices that he supported IS.
"The material included videos of barbaric IS violence and warped reasoning for killing people, including children and Muslims."
He was arrested by counter terrorism officials on June 30.