Defeated forces of 1971 behind 'militant attacks': Kamal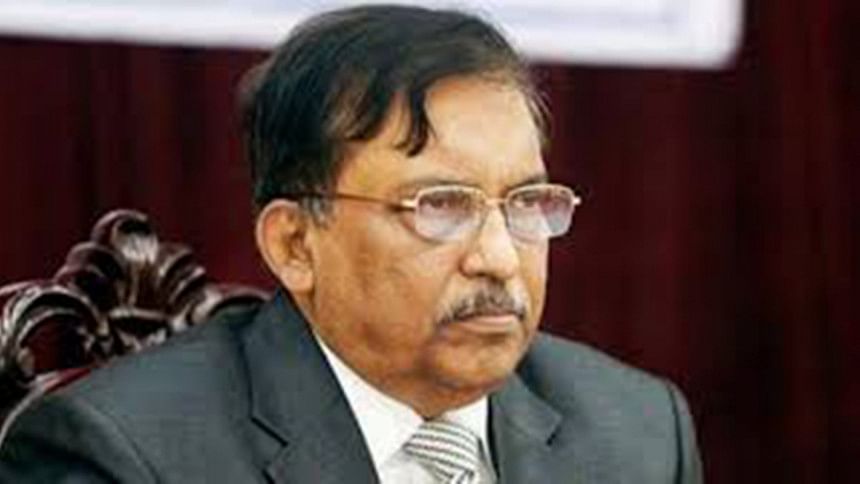 Home Minister Asaduzzaman Khan today held the defeated forces in the Liberation War of 1971 solely responsible for the recent militant attacks across the country.
The minister also said the forces who did not want Bangladesh and its independence are introducing several militant organizations under different names at different times and are carrying out militant activities with new styles.
"Now, the defeated force is hatching efforts to emerge with the name of Islamic State," the home minister said while addressing a view exchange meeting with the vice chancellors of different public universities at the International Mother Language Institute in Dhaka this afternoon.
Pointing finger at the anti-liberation force, he said they now want to turn Bangladesh a Muslim country.
"Bangladesh is a secular country and its 90 percent people are Muslim. Our government is following Islamic rules. Even after this, how will they (anti-liberation force) turn Bangladesh into a Muslim country," the minister said.
Kamal also called upon the VCs to form social movement against militancy.
"The number of the militant forces is too small to mention. We must win in the fight," Kamal expressed his government's determination.    
Earlier in the day, Kamal ruled out of the existence of Islamic State in Bangladesh and said local militant outfits are carrying out the attacks at different places in the country.
"It is not IS, rather local militant organisations are active behind the attacks," Kamal said while addressing a debating competition held at Bangladesh Film Development Corporation in Dhaka.
The home minister also called upon the guardians to build up social awareness and to take care of their children to fight the militancy.
Students from different universities took part in the competition.
Khan said a group of vested quarter is working against the country and the defeated forces of the Liberation War are encouraging students to be militant forces.
Some militant organisations including Ansarullah Bangla Team and Harkat-ul-Jihad have been banned, the minister said.