Now, main job is to resist brainwashing of youths: Joy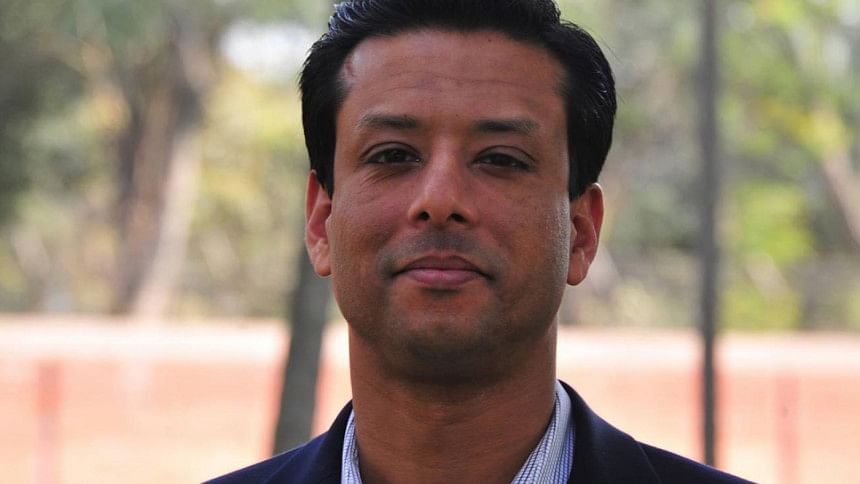 Sajeeb Wazed Joy, son of Prime Minister Sheikh Hasina, today said resisting brainwashing of youths through false interpretation of religion is important than any other tasks now in the country.
Acknowledging government's failure to stop Friday night's attack on a Gulshan hangout, Joy in his official facebook page said, "No one can perform 100% all the time. This was the one time we could not catch it. Such attacks have happened in the wealthiest countries of the world with far more resources than us."
Joy, also ICT affairs adviser to the PM, claimed that the government arrested almost all the 'killers' who attacked and hacked bloggers and foreigners in the last three years.
"We have recovered arms and ammunition in almost every months of our government's past seven and a half years. Failing of each such recovery might lead attack of this kind. Thanks to the government that such did not happen," he said.
Joy said reality is that these terrorists, who attacked Gulshan restaurant, have come from the educated middle class families.
"There are many of these kinds. They can be your neighbors, relatives and sons. To keep our country safe, all will have to remain vigilant," he said.
Terming the attack dreadful and barbaric, the PM's son said the killers are not Muslims. There is no religion of the terrorists.
Saying hospitality towards foreign guest is one of the brightest characters of Bangladesh's culture, Joy said these terrorists want to stop this.
"We cannot allow them to be successful. Bangladesh must always remain welcoming to all people and religion."