PM flies to Germany today
To join security conference, then visit UAE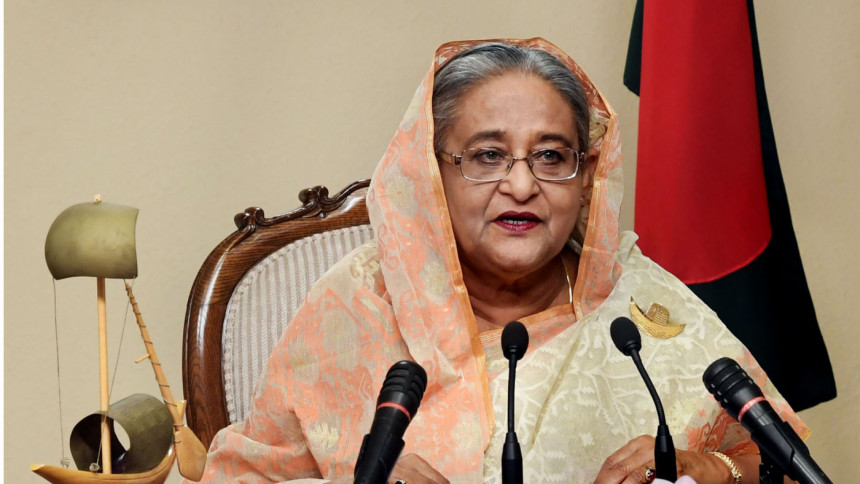 Prime Minister Sheikh Hasina leaves this morning for a three-day visit to Munich, Germany, where she will join other world leaders in a security conference. Afterwards, she will pay a bilateral visit to the UAE on her way back home.
This will be her first foreign trip in her latest term in office and government officials are hopeful that it would enhance Bangladesh's global image abroad.
While briefing reporters at his office, Foreign Minister AK Abdul Momen said Hasina carried a big example of development "in her pocket" and the international community would want to know about it when she attends the Munich Security Conference.
Responding to questions, he said Bangladesh had given shelter to a large number of Rohingya refugees on humanitarian grounds and it could now ask other countries to do the same.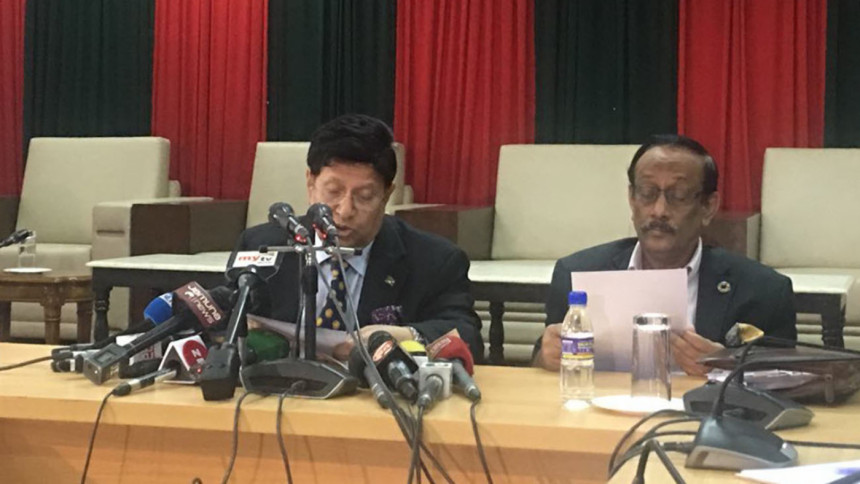 "At this stage, we think we've taken enough people [Rohingyas]. Bangladesh is one of the most densely populated countries in the world, so we can ask others to help," Momen said, pointing out that there were 193 countries in the world which were members of the United Nations.
Asked about the UNHCR appeal to Bangladesh to open its borders to more people fleeing Myanmar amid fresh crackdown, the minister said Bangladesh had sheltered over a million Myanmar's nationals despite its own huge population and suggested that the UN refugee agency now convinces other countries to help out.
Momen said a solution to the Rohingya crisis was being worked on and efforts were underway to raise the issue in all international forums and discussions.
He said issues related to the Rohingya crisis and regional security would be discussed at the security conference during the slots kept for Prime Minister Sheikh Hasina and other heads of government.
Apart from joining in the main conference, Momen said the PM was expected to hold a bilateral meeting with German Chancellor Angela Merkel and take part in important side events and meetings with CEOs of big companies in Germany, including Siemens AG, Veridos and Jigsaw, to get more economic engagements for Bangladesh.
After the three-day visit, Hasina will leave Munich on Saturday night and arrive in Abu Dhabi on Sunday morning to attend the opening ceremony of the International Defence Exhibition (IDEX-2019) at Abu Dhabi National Exhibition Center.
Elaborating on the PM's visit to UAE, the foreign minister said expanding the existing trade and investment relations between Bangladesh and the UAE was the main purpose of the visit.
During the visit, the two countries are expected to sign two Memorandum of Understanding (MoUs) related to investment. One of the MOUs will be signed between the Private Office of Sheikh Ahmed Dalmook Al Maktoum and Bangladesh Power Development Board, for undertaking projects on the development of liquefied natural gas terminals, power plants and other projects of mutual interest.
Another MOU will be inked between the Private Office of HH Sheikh Ahmed Dalmook Al Maktoum and Bangladesh Investment Development Authority for setting up a Special Economic Zone on 300 acres of land in Matarbari.
Momen laid emphasis on diversifying investments, saying Bangladesh's future will be strengthened as it seeks investment from various countries instead of getting it from a single one.
Hasina is also likely to a hold a meeting with the Crown Prince of Abu Dhabi Sheikh Mohammed bin Zayed bin Sultan Al-Nahyan and bilateral talks with Sheikh Mohammed bin Rashid Al Maktoum, vice president and prime minister of the UAE and the Ruler of the Emirate of Dubai, among other leaders.
The PM will also meet Sheikha Fatima bint Mubarak Al Ketbi, wife of the late Sheikh Zayed bin Sultan Al Nahyan, the founder and Inaugural President of the UAE and Ruler of Abu Dhabi, at Al Bahar Palace.
The PM will also join a community event to be held at St Regis Abu Dhabi Hotel, where she will be staying during the visit.
According to the programme schedule, the PM will leave Dhaka for Munich at 8:10am this morning by a VVIP flight of Biman Bangladesh Airlines and reach Munich International Airport at 1:15pm (local time). Bangladesh Ambassador in Germany Imtiaz Ahmed will receive her at the airport.
Hasina will return to Bangladesh on the morning of February 20.