Avijit's father demands IGP's resignation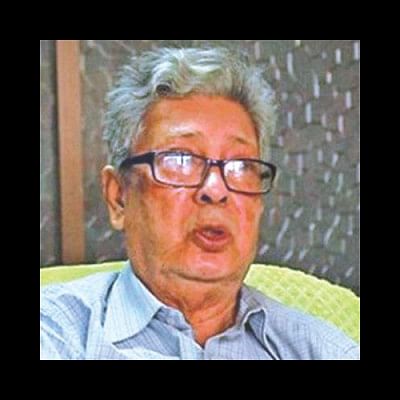 Ajoy Roy, father of slain blogger and writer Avijit Roy who was brutally killed last year, today demanded resignation of the inspector general of police as "he failed to protect people".
"You (IGP) could not protect people -- targeted or non-targeted.... So, you should resign immediately on moral ground, admitting your failure," Avijit's father came up with the demand at a programme at Bangla Academy in Dhaka.
"Earlier, the IGP said it's not possible for his force to stop target killings," Roy claimed adding, "But you cannot protect people targeted or not-targeted."
"Admitting you failure, you should resign immediately, if possible today, on moral ground," he added.  
Roy was speaking at a programme arranged to unveil the cover a book, "Ananta – Amra Chup Thakbona (Ananta – We Won't Keep Mum)" written by Dr Anwar Hossain, former vice chancellor of Jahangirnagar university.
Unidentified assailants killed writer and blogger Avijit Roy and badly wounded his wife Rafida Ahmed Bonya on Dhaka University campus on February 26, 2015, after the couple came out of the Ekushey Boi Mela.