IGP justifies 'gunfights'
Inspector General of Police AKM Shahidul Hoque justifies the recent "gunfights" saying law enforcers have the right to self-defence.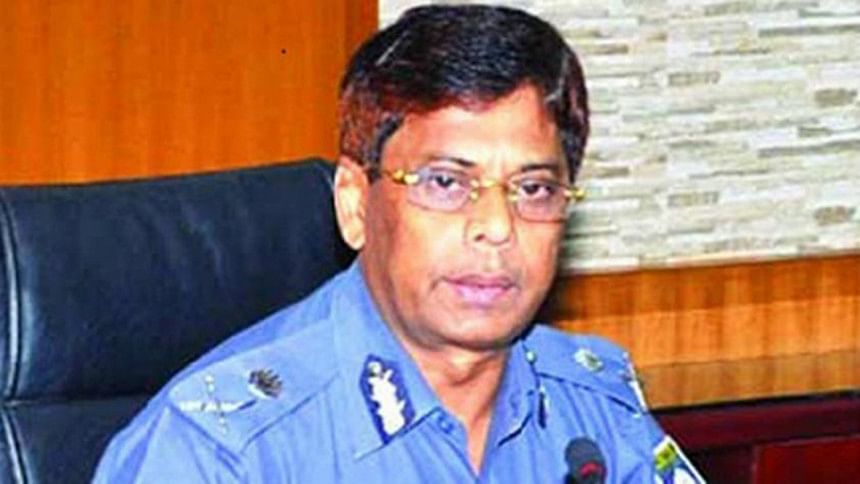 Inspector General of Police (IGP) AKM Shahidul Hoque today justified the recent "gunfights" saying law enforcers have the right to self-defence. 
"In many cases gunfight takes place when police face life threat while taking legal actions. If such gunfight causes death to anyone that falls under legal procedure," IGP AKM Shahidul Hoque told reporters after inaugurating a training session at Police Staff College in the Dhaka.
He also said for this the law enforcers are also brought into accountability and face executive inquiry. He however vowed to continue all efforts to improve law and order and ensure people's safety on behalf of the law enforcement agencies and the government.
Bangladesh Police in association with Interpol arranged the session title "Intelligence Analysis for Tiger Range countries" where 20 representatives from 10 countries participated.
Replying to a query about the killing of Hazaribagh Bangladesh Chhatra League (BCL) leader, Arzu Miah, on August 18 in "crossfire", the IGP said, "The criminals do not belong to any party. They gain their personal interests taking political shelters and under the shelters of influential quarters."
"If they (criminals) pose threat to public safety, we have zero tolerance regarding them," he said adding it does not matter to them which party the criminals belong to.
Apart from Bangladesh, representatives from Bhutan, Cambodia, India, Indonesia, Louse, Malaysia, Nepal, Thailand and Vietnam took part in the training session.