Suprobhat Paribahan asked to pay Tk 10 lakh to Abrar's family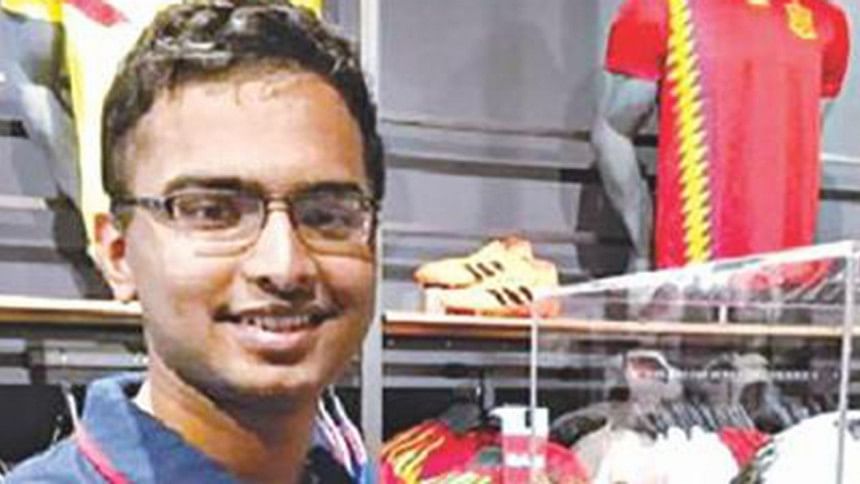 The High Court today directed Suprobhat Paribahan to give Tk 10 lakh in seven days to the family of Abrar Ahmed Chowdhury, who was run over by a bus of the transport group.
The court also issued a rule asking the authorities concerned of the government and Suprobhat Paribahan to explain why they should not be directed to compensate Tk 5 crore to the family of Abrar for his death in the road accident.
In the rule, the court asked the government authorities to show cause why their continuous failure to prevent road accidents should not be declared illegal.
The High Court bench of Justice Md Nazrul Islam Talukder and Justice KM Hafizul Alam came up with the order and rule following a petition filed by Supreme Court lawyer Barrister Ruhul Kuddus Kajal seeking necessary order for compensation for the victim's family.
Abrar Ahmed Chowdhury, a road safety campaigner and a student of Bangladesh University of Professionals, was run over by a bus at Bashundhara gate yesterday.
Son of Brig Gen (retd) Arif Ahmed Chowdhury, he was a first-year honours student of international relations department at Bangladesh University of Professionals (BUP). He was the elder of two brothers.
Police and fellow students said Abrar was crossing the road through the zebra crossing to catch a bus for his university around 7:30am. He was crushed under the wheels of a bus racing with another, according to witnesses.
Students protest death of Abrar, block roads demanding safe roads
Yet again, students have taken to the streets in Dhaka demanding safer roads for all following Abrar's death yesterday.
Reports of blockades and demonstrations has been pouring in from multiple locations across Dhaka city today as well for the second consecutive day.
The blockade at the gate of Bashundhara Residential Area, where Abrar was run over by a bus yesterday, started around 9:30am.