BGB vehicle stopped at Shahbagh, fails to show licence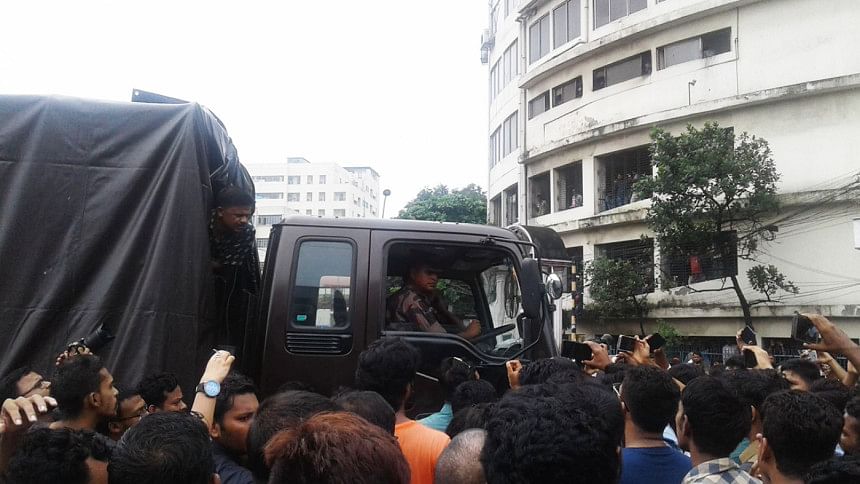 Amid the ongoing agitation demanding road safety, students today stopped a vehicle of Border Guard Bangladesh (BGB) at Dhaka's Shahbagh in the afternoon and barred its movement for failing to show licence.
The incident took place around 2:30pm when the BGB vehicle was going to Gulistan through Shahbagh intersection, reports our Dhaka University (DU) correspondent.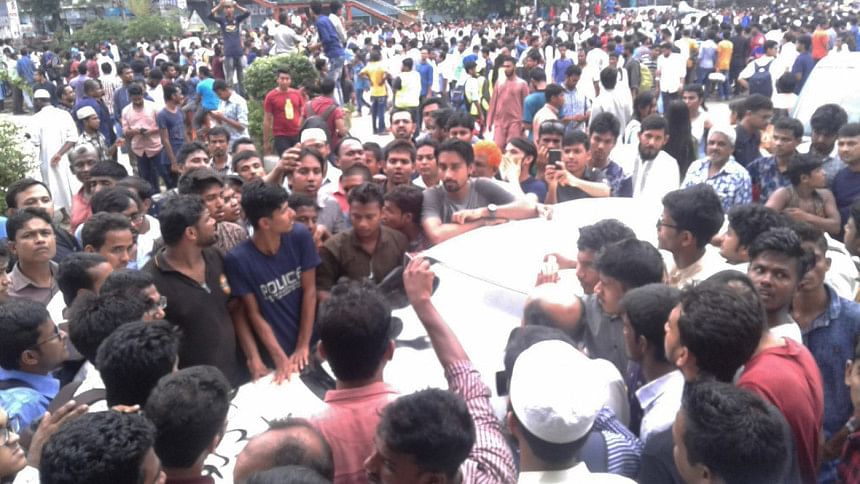 The agitating students were checking licences of vehicles plying on the road as part of their demonstration and gathered around the BGB vehicles, asking the driver to show the licence. 
However, the driver failed to show his licence and police seized the vehicle, witnesses said.
Police later let the vehicle go after around an hour when the driver returned with the licence and showed it to them.
Also, two other vehicles of Space Research and Remote Sensing Organization (Sparrso) and Sinha Group were stopped by the demonstrating students earlier in the day near Shahbagh Police Station area when the drivers failed to show their licences.
Jahidul Islam, an employee of Sparrso, told The Daily Star that his vehicle was halted by the demonstrators around 3:30pm in the area after he failed to show license.
Moyen Sinha, chairman of Sinha Group and also a member of Dhaka Club, also said the students barred movement of his vehicles after he too failed to show his driving liccence.