Victims of arbitrary arrests, say students
13 more students walk out of jail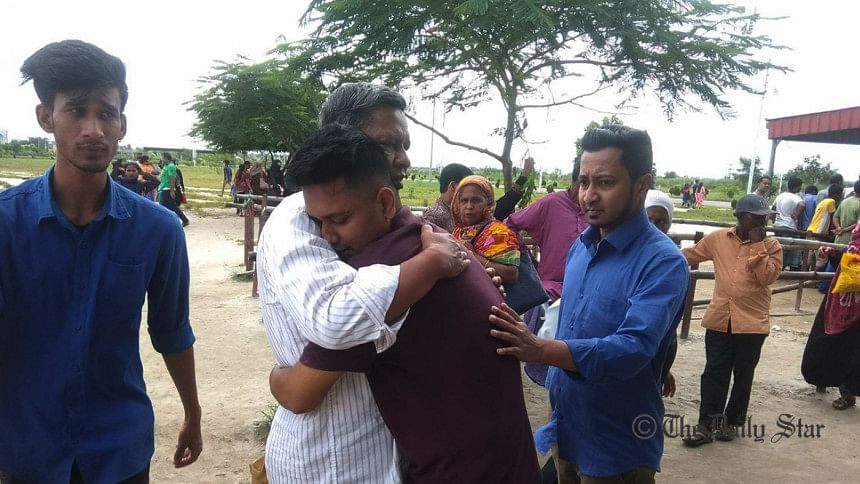 Nur Mohammad walked out of Dhaka Central Jail in Keraniganj, straight to the open arms of his waiting mother amid cheers of joy of surrounding friends.
A student of textile engineering, he told The Daily Star that he was a victim of arbitrary arrest. "There was no incident of violence in our Banani campus at the day when we were arrested. They produced us at court in chains, like criminals." 
Relieved that he could walk out at last, Nur cannot forego the humiliation he has had to suffer in the hands of the law enforcers – without reason, he claims.
Thirteen more university students were released from jail today, who were arrested post the student movement demanding safe roads earlier this month.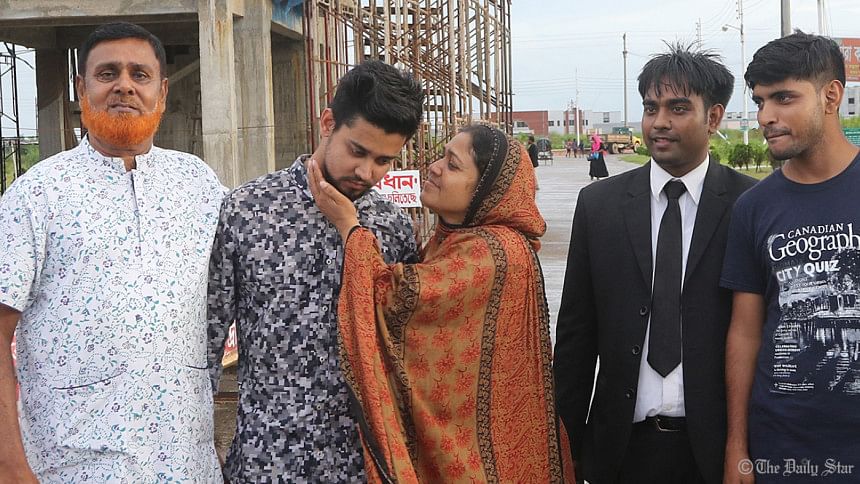 Nine of them were released this morning while the four others were released in the afternoon.
Our staff correspondent said they all walked out of Dhaka Central Jail in Keraniganj, to be greeted in the open arms of their families.
So far 22 students of different private universities have been released amid local and international pressure. Last night, nine students were released.
Senior Jail Superintendent Iqbal Kabir Chowdhury acknowledged the releases.
Among the names obtained of those released today were Redwan Ahmed of East West University, Jahidul Haque and Nur Mohammad of East West University, and Azizul Karim of North South University. Rest of the names were being looked for.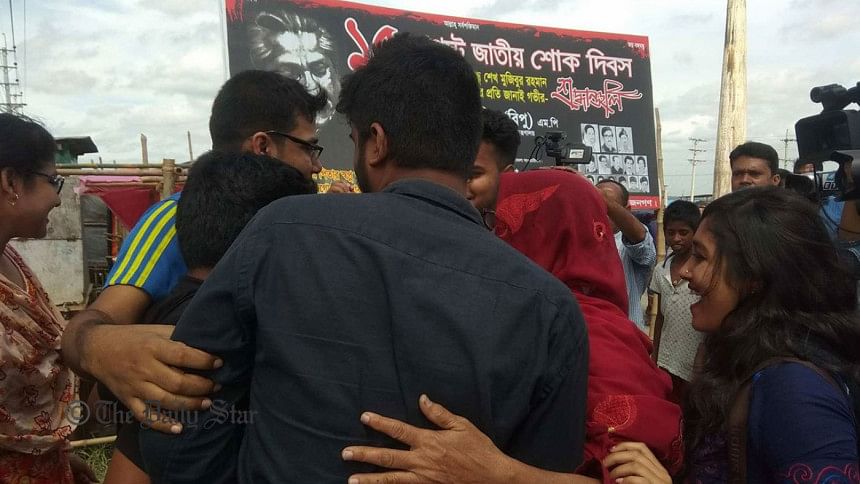 Until last official count, a total of 102 people has been arrested in 53 cases since the student protests. Until yesterday, 42 of these arrested people were given bail.
Redwan Ahmed, 23, told The Daily Star that he was not involved with any activity during attacks on his campus. "I was going to my campus. Seeing violence, I was in hesitation to go forward or back. At this time, police picked me up."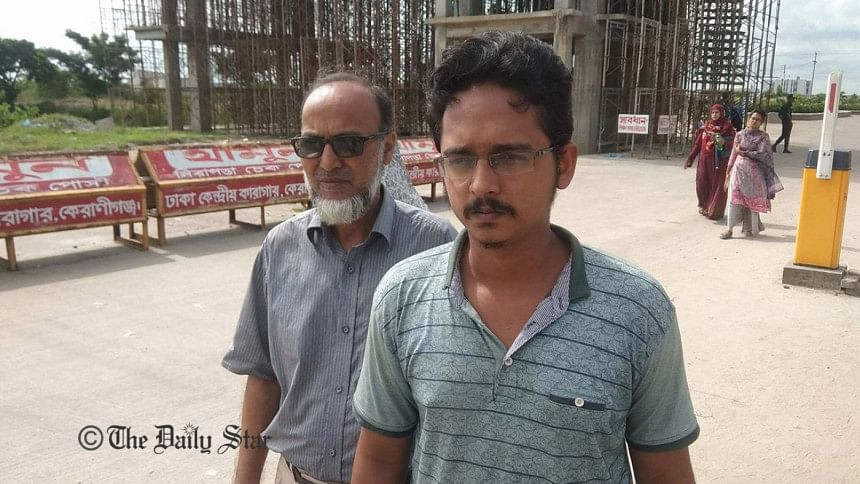 His father, Abul Kalam Azad, a college teacher from Chandpur, told The Daily Star that he was happy to get back his son after the long legal struggles.
On July 29, two college students fell victims of reckless driving on Airport Road – triggering a massive wave of student protests that went on for eight days. Dhaka was paralysed.
Though peaceful in the beginning, violence took over in the end when helmet-wearing and stick-wielding supporters of the ruling quarters took up the task of clearing the streets.
Since then, police have been in a massive crackdown throughout Dhaka and other parts of the country – picking up those who they say "fanned the protests by spreading rumours on social media".
It is to be noted though, no actions so far has been taken against those who attacked the students though their faces were clearly printed in newspapers and other media.