Cops, BCL men disperse protesting students in Ctg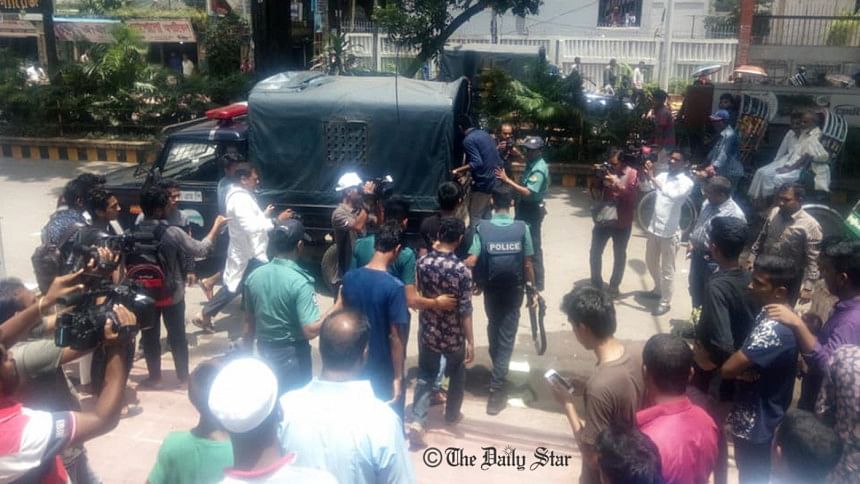 Law enforcers along with the activists of Bangladesh Chhatra League (BCL) dispersed protesting students when they tried to gather in front of Chittagong Press Club today for forming a human chain.
The incident took place when hundreds of students gathered in the area around 11:00am to form the human chain protesting the recent attacks on protesting students in Dhaka, our Chittagong correspondent reports. 
Before they could form the human chain, both police and BCL men reached the spot and dispersed them.
At least nine students were allegedly picked up by Chittagong Kotwali Police for interrogation, reports our local correspondent from the spot.
Jahidul Islam, inspector (investigation) Kotwali Police Station, said the students were picked up from the spot for security reasons."We don't know for sure whether these demonstrators are actually students or not", the inspector added.
"Hence, to ensure their identity, we are taking these students with us", he said adding that this step was not taken to harass anyone.