Guardians express solidarity with protesting students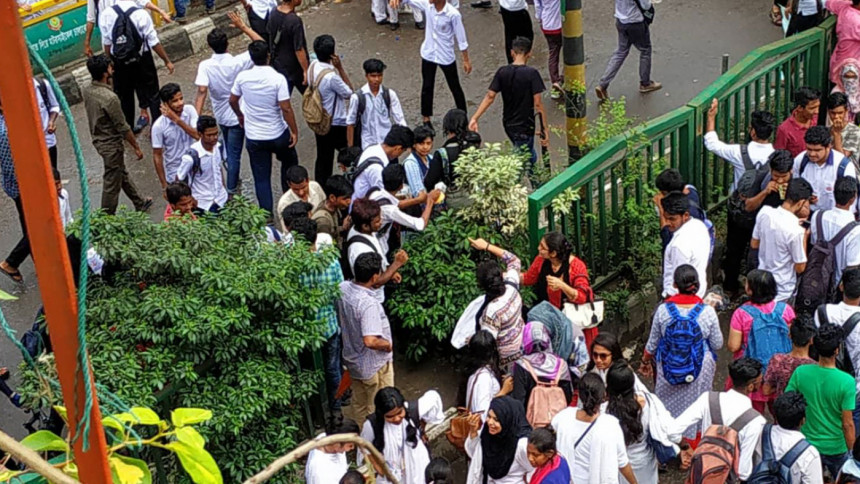 On the fifth consecutive day of the student protest, parents and guardians were seen taking part in the agitation, expressing solidarity with the protesters today.
Our correspondents have also seen some of the guardians supplying refreshments to the agitating students at various points in Dhaka including Science Lab and Gulshan area. 
They were also seen writing posters on behalf of their children.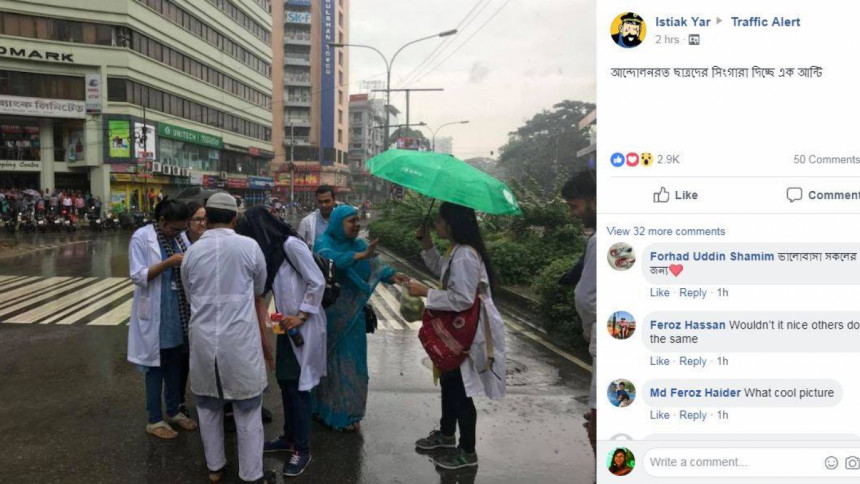 Photos and videos of guardians supporting the students and offering food have also gone viral in social media.
The students have been protesting the death of two of their fellows due to reckless driving on Airport Road in Dhaka on Sunday.