Gabtoli terminal comes to standstill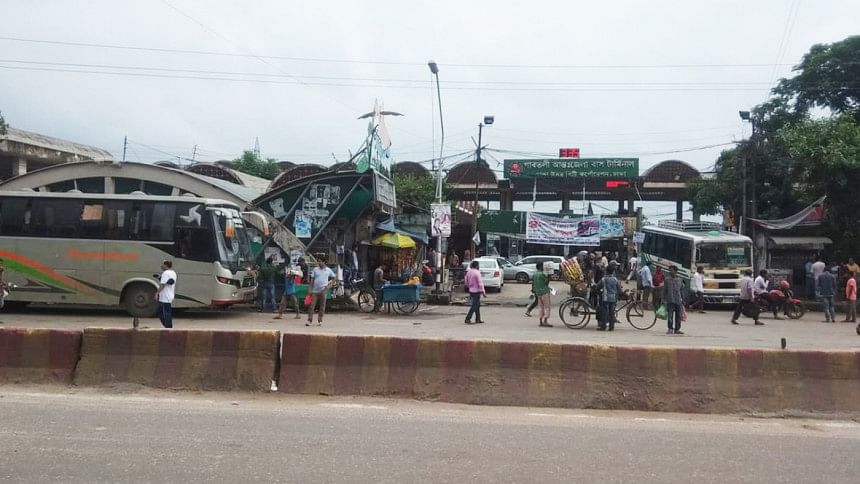 Gabtoli Bus Terminal in Dhaka has become standstill after the authorities of the terminal halted all of their bus services since this morning.
The decision came in response to the ongoing students' protests demanding safety on road and punishment to the culprits behind the deaths of two college students in Dhaka due to reckless driving. 
Due to this, bus services for other districts were not available from Gabtoli since morning, reports our staff correspondent from the spot.
However, a few local buses and transports were reportedly plying on the streets in the area.
Students of different institutions took positions at different points of Gabtoli, Dhaka-Aricha highway and Mirpur 10 since this morning to inspect whether vehicles of these routes had licence with them or not, as the ongoing students' protest rolled on to the fifth day today.
"So far we have filed cases against 20 vehicles today," said Ratan Shikder, a police sergeant at Mirpur 10.
Some of those vehicles belonged to law enforcers, he added.
Last reported at 5:00pm, very few transports were seen plying on the streets of Gabtoli, Dhaka-Aricha highway and Mirpur 10 areas.