Assisting PK Halder: HC asks why SK Sur Chowdhury, Shah Alam not arrested yet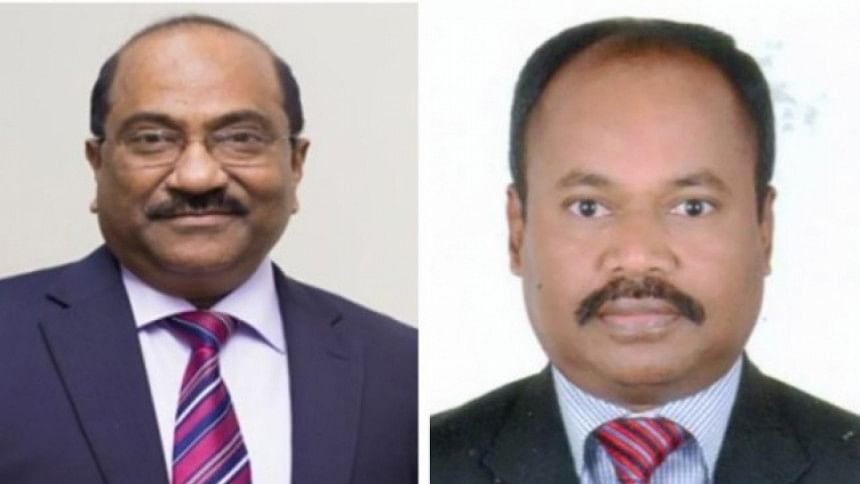 The High Court today asked why SK Sur Chowdhury, former deputy governor of Bangladesh Bank, and its Executive Director Shah Alam were not arrested yet for assisting PK Halder in embezzling and laundering huge amount of public money from four non-banking financial institutions.
The Anti-Corruption Commission (ACC) could have informed the immigration officials over cellphone to restrain Proshanta Kumar Halder, widely known as PK Halder, to leave the country, the court said.
The bench of Justice Md Nazrul Islam Talukder and Justice Mohi Uddin Shamim made the observation during hearing on a suo moto (voluntary) rule issued in this regard.
ACC's lawyer Khurshid Alam Khan told the HC that Bangladesh Financial Intelligence Unit (BFIU) has been examining the bank statements of SK Sur Chowdhury and Shah Alam.
After receiving reports from the BFIU, the ACC will take necessary steps against them, he said.
Khurshid Alam Khan said the ACC has no negligence in taking steps against PK Halder.
The ACC sent a notice to the immigration department on October 22, 2019 to restrain PK Halder and the immigration officials received the notice at 10:30am on October 23, 2019.
The ACC also sent a copy of the notice through WhatsApp and the immigration received it at 4:30pm on October 23, 2019, but PK Halder left the country at 3:38pm on October 23, 2019, he added.
The Inspector General of Police submitted a report on the details of 59 immigration officials -- who were on duty at Benapole land port through where PK Halder left Bangladesh on October 23, 2019 -- before the HC bench through Deputy Attorney General AKM Amin Uddin Manik as per its earlier order.