We apologise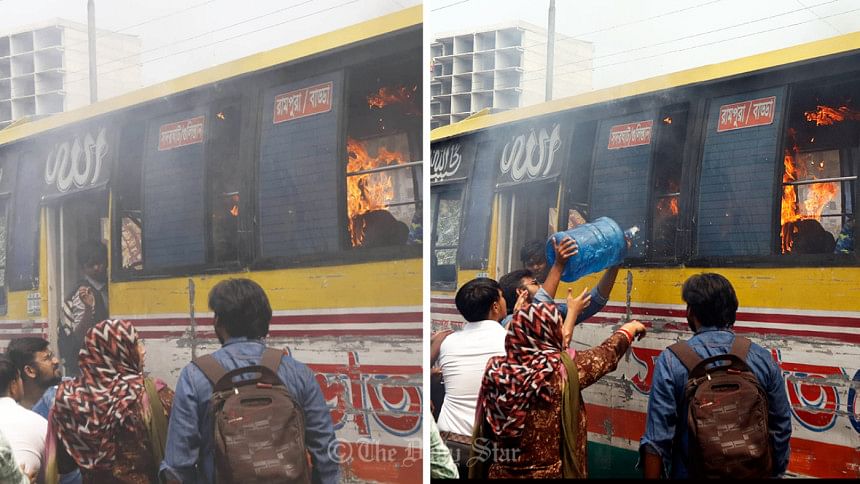 The Daily Star, in its online version, last night carried photograph of a burning bus with a grave mistake in the caption. 

Upon death of Abrar Ahmed, a student of the Bangladesh University of Professionals (BUP), students were in fact agitating peacefully on the roads when some unknown people torched the bus and the protesters quickly moved to put it out. Students alleged that it was to divert their impromptu demonstration for a safe road. Our photographer and reporter on the spot also reconfirmed it.    

But, to our great disappointment, while publishing the photo instantly in our web, we erred on the information. Our photo caption implied that students torched the bus. But in reality, the students were trying to douse the fire that was set by some unknown miscreants.

When pointed out by our valued readers, we immediately withdrew the content from both English and Bangla versions. Still, as being an ethical media, we felt obliged to say sorry to the students for the unintended mistake.  

Thank you for being with us.