Top notch security during Pahela Baishakh: Cops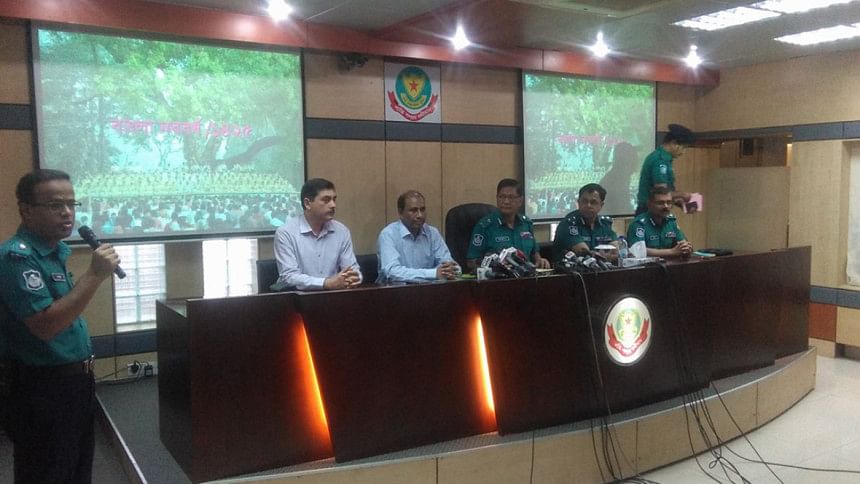 Dhaka Metropolitan Police today said it has taken heightened security measures centering Pahela Baishakh celebrations in the capital.
"SWAT, bomb disposal unit, and Detective Branch will be deployed," Dhaka city police Commissioner Asaduzzaman Mia said today while briefing journalists at the DMP media centre.
"No one can enter the Mongol Shobhajatra procession from the middle as the entire procession will be escorted by police," the commissioner said.
Restrictions have been imposed on all outdoor programs as well and celebrations have been asked to wrap up by 5:00pm except for Rabindra Sharabar which will be allowed to go on till 7:00pm.
Bagpacks, handbags and big vanity bags will be restricted during the celebration. If anyone is seen smoking at public places, mobile court will take action.
Meanwhile, no one will be allowed to wear masks during the program as well but they will be allowed to carry the masks in their hands.
"This time, there will be an evacuation plan as well so that if any untoward situation occurs, people can be evacuated quickly. Nearby hospitals will be ready and equipped to handle any untoward situation as well," the official said.
Asked about the heightened security measures, the DMP chief said "There is no specific threat but the measures have been taken based on the current situation."