'Death reference on Nusrat murder case to reach HC within 7 days'
Law minister says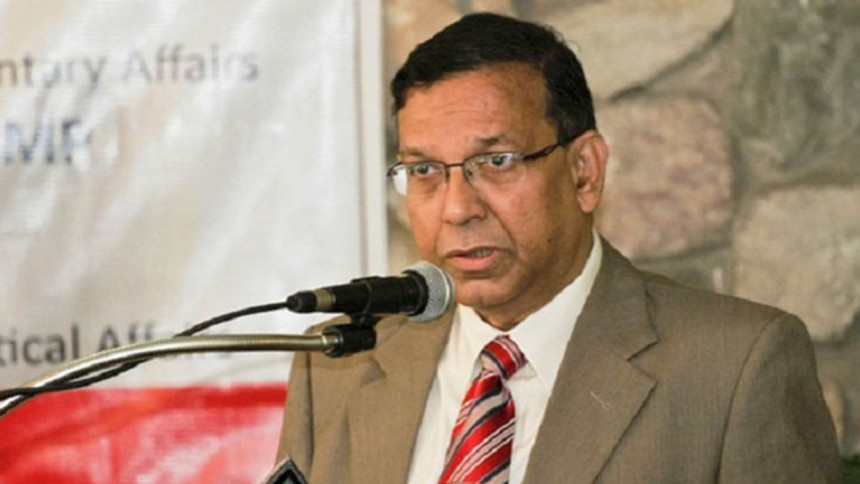 Law Minister Anisul Huq today said the relevant documents of Nusrat murder case will reach the High Court as a death reference within seven days.
"We hoped that the case will be settled at the HC within a very short time," he said while addressing a press conference at his Gulshan residence in Dhaka this afternoon.
Terming the verdict in Feni Madrasha student Nusrat Jahan Rafi murder case as a milestone, he said justice has been established as all the offenders, who were involved in the murder of Nusrat, have sentenced capital punishment.
It has been proved in the judgement that offenders must have to face music no matter how much powerful they are.
Prime Minister Sheikh Hasina led government has freed the country from 'the culture of impunity', he added.
Anisul said the judgement in Nusrat murder case has been delivered within the shortest possible time through all the legal procedures.
"We want to give a message to the people that the Prime Minister Sheikh Hasina led government, will ensure the trial of the offenders, how much powerful they may be."
The minister also said the government will provide security to the family of Nusrat until it will be felt necessary.
If any vested quarter gives any threat to the family of Nusrat, the government will take proper action against them, he added.
Replying to a query, the law minister said the road accident will be reduced after the 'Road Transport Act-2018' will be come in force.
The Road Transport Act has been made updated in order to bring discipline in the roads and to ensure transparency in getting license by the drivers, he added.