Truck hit by two trains at Moghbazar level crossing
Rail communication disrupted for 2 hours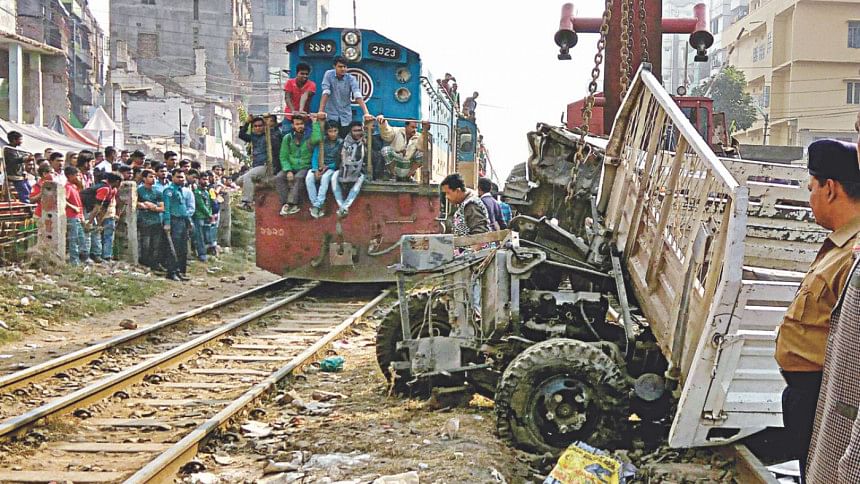 A truck was hit by two trains, one after another, at a level crossing in the capital's Moghbazar area yesterday, disrupting rail communication for more than two hours.
The incident happened at Wireless Gate area around 5am, said railway police.
The vehicle came to a halt right on a railway track due to mechanical reasons and the driver could not restart it even after repeated attempts, said Yasin Faroque, officer-in-charge of Dhaka Railway Police Station.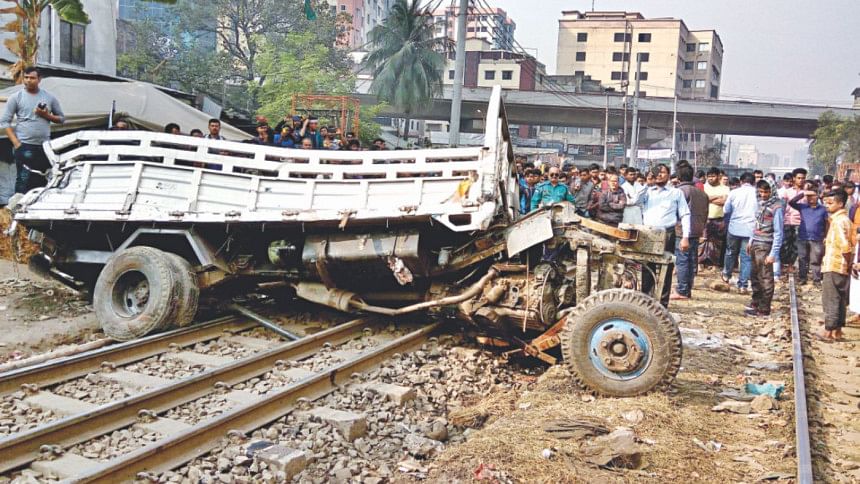 By that time, a train was approaching the spot, prompting the driver and his helper to get off the truck, said Yasin.
Eventually, the Dhaka-bound train "Upakul Express" from Sylhet passed through the level crossing hitting the vehicle, said the OC.
Then, the truck was pushed to another rail track, said the police officer.
Minutes later, another train bound for Mymensingh from the capital's Kamalapur station hit it, said OC Yasin.
The rail communication remained suspended until the authorities removed the wreckage of the truck around 7:30am, he said.
The driver and helper were not found on the spot.