Turna Nishita loco master responsible for B'baria accident: Minister
Loco master, asst loco master suspended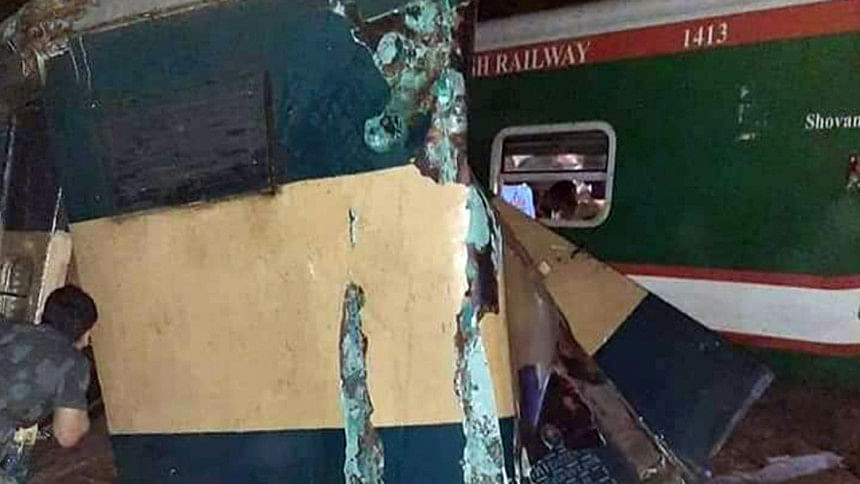 Railways Minister Nurul Islam Sujan today said the loco master of intercity train Turna Nishita Express is responsible for the accident.
It was his mistake that led the trains to crash, our Brahmanbaria correspondent reports quoting the railways minister who was visiting Kasba upazila of Brahmanbaria where Turna Nishita hit another train Udayan Express killing at least 16 people and injuring several others.
Both the loco master of Turna Nishita Express and his assistant have been suspended, the minister said.
Railway ministry and district administration will give Tk 1 lakh and Tk 25,000 to each of the dead victim's family respectively, the rail minister said.
Meanwhile, five probe committees have been formed to investigate the incident, he told reporters while visiting the spot around 11:00am.
Chattogram-bound Udayan Express from Sylhet and Dhaka-bound Turna Nishita from Chattogram collided at Mondobhag Railway Station around 3:00am.