Dream of moving abroad to live with mother, sister dies with Hisham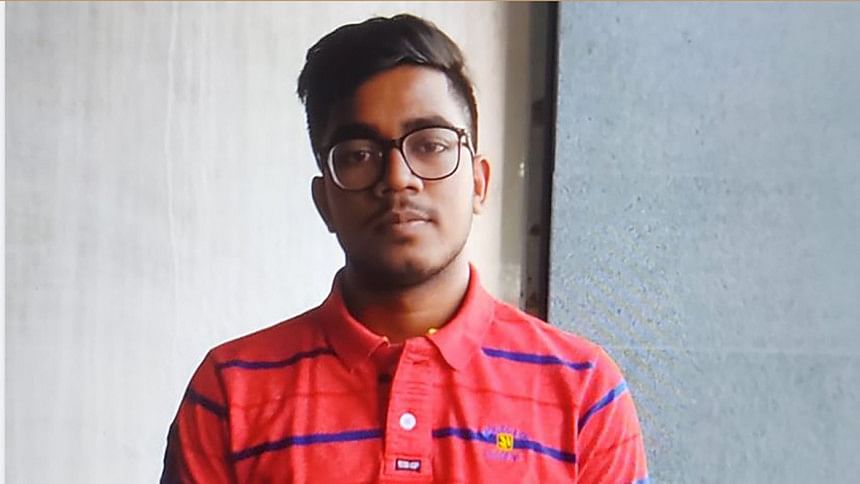 Musba Ahmed Hisham was scheduled to fly, after his secondary School Certificate examination, to his mother in Canada who lives there with his sister. Even, all the procedures have been made so that Hisham could easily move there.
But in the irony of fate, he will never get to see his mother as he died along with 10 others in a train-microbus crash in Mirsarai upazila today (July 29, 2022).
Hisham was a student of KS Nazu Mia High School in Hathazari upazila. He was the youngest brother of four siblings. He lived in his uncle's house in Hathazari and was a student of R&J Coaching Centre in Jugirhat of Amanbazar.
While grieving in front of Chattogram Medical College Hospital's emergency unit, Akbar Hossain Manik, the uncle, told The Daily Star, "Hisham's father, Mozaffar Ahmed passed away when Hisham was two years old. I raised him as my son and fulfilled all of his demands like a father."
"He was scheduled to go to Canada after his exam but that is shattered now because of the accident. What will I answer his mother," Akbar said with tears rolling down his cheeks.
The 55-year-old Akbar did not marry but raised Hisham as his child, said, family members.
Family members said Hisham's brother lives in Australia, and another sister works as a teacher in Dhaka.
"Hisham left the house at around 8 in the morning saying that he is going to the waterfall along with his teachers and friends. He was very excited and also made a video call to his mother before leaving the house," the uncle said.
"Hisham was a very good student and a friendly boy. We don't know how to console my aunt. She is still unaware of the incident," said his cousin Saif Bin Showkat.
Mujibul Ahmed Tousif, younger brother of Ziaul Haque Sajib burst into tears after his brother was killed in the same tragic accident. Sajib was a student in the Mathematics department of the city's MES College. He was the founder teacher of the coaching centre.
"I was sleeping when he [Sajib] left the house. Please come back, my brother, please come back," inconsolable Tousif was crying while holding his father as they waited for the body in the hospital.