9th grader's wits help avert train accident
Boy informs villagers of broken rail line before train arrives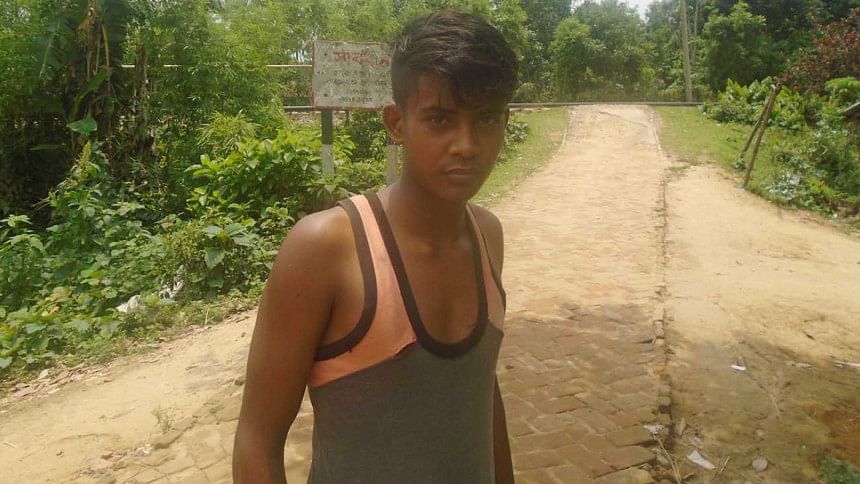 A prompt response from a 14-year-old boy prevented what could have been a fatal train accident in Moulvibazar, railways officials said. 
On his way home around 11:00pm on Tuesday, Abul Hossain, a ninth grader of Kamudpur High School in Kamalganj upazila, noticed a broken fishplate lying disconnected from the railway tracks in Eidgah Tila village's Shamshernagar station.
Udayan Express, which can carry nearly 600 passengers, plies the Sylhet-Chattogram-Dhaka route regularly and was due to cross the tracks only about half an hour later.
Abdul immediately informed the matter to the villagers who contacted Faruk Ahmed, a member of Shamshernagar Union Council.
"After they approached me, I communicated with Shamshernagar station master and relevant public works department officials right away," Faruk told this paper yesterday.
Shamshernagar Stationmaster Kabir Ahmed said he then informed about the broken fishplate to Monir Hossain, senior deputy assistant engineer at the railways' public works department in Sreemangal.
"Monir and his team rushed to the spot and replaced the broken fishplate with a new one. Everything was fixed by 11:45pm. The train later plied as usual," he said. "Abul Hossain's conscious attitude saved many lives."