'My nephew died in his sleep on his father's lap'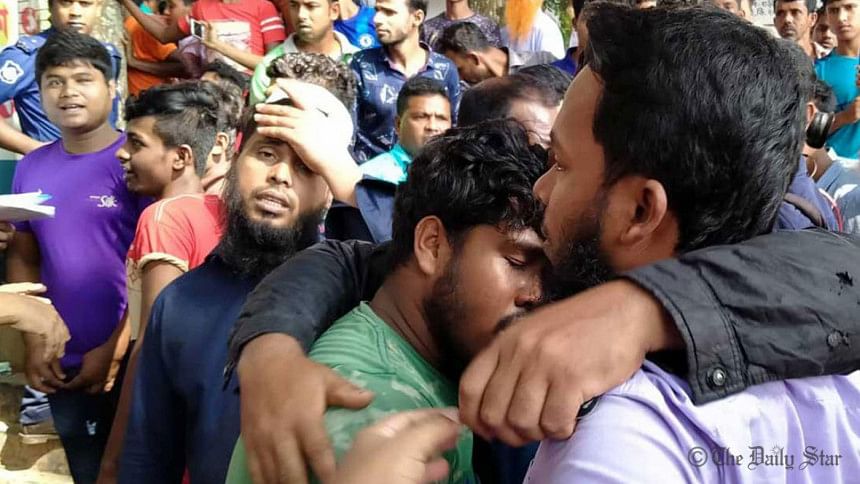 Mojibur Rahman was travelling with his brother and nephew when Turna Nishita Express train rammed into their train Udayan Express killing at least 16 people including his nephew.
"We were sleeping that time. We did not know what happened. My nephew died on my brother's lap," our Brahmanbaria correspondent reports quoting Mojibur Rahman.
His nephew, Yasin, 12, was among the 16 deceased in this incident.
The family hails from Sadar upazila in Habiganj, the correspondent reports.
Dhaka-bound Turna Nishita Express from Chattogram rammed Chattogram-bound Udayan Express from Sylhet at Mondobhag Railway Station around 3:00am, said police at Akhaura Railway Junction.