US Bangla adds new aircraft to its fleet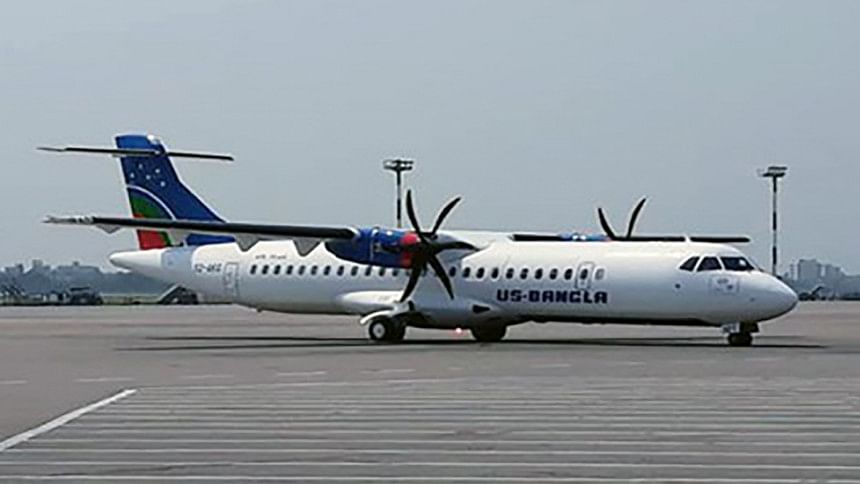 US-Bangla Airlines, one of the country's leading private airlines, today added a brand new aircraft as part of its plan to increase flight frequency on domestic and regional routes.
The new 72-seat turboprop ATR 72-600 aircraft landed at Hazrat Shahjalal International Airport in Dhaka at 3:20pm flying from France after re-fueling in Egypt and Oman.
The number of the airlines' planes now rose to 10 along with existing four Boeing 737-800 and three DASH8-Q400 and two ATR 72-600, the largest fleet among the countries private airlines.
The aircraft US-Bangla airlines chief advisor Capt Ahmed Skhidar formally received the aircraft.