US-Bangla aircraft crash: 4 injured victims 'out of danger', another released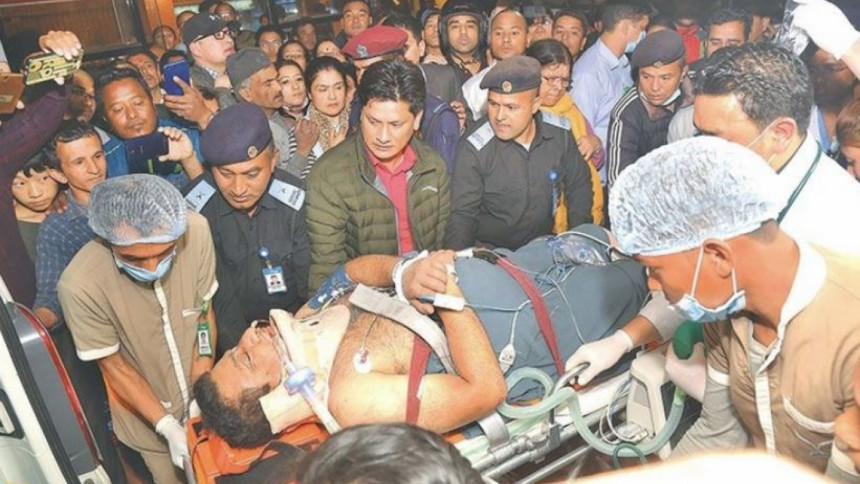 Four injured persons, who were rescued and later admitted to the Dhapasi-based Grande International Hospital following the US-Bangla aircraft crash, are said to be out of danger.
All four persons are undergoing treatment at Intensive Care Unit (ICU) of the hospital and are out of danger, the Kathmandu Post reports quoting Medical Director of the hospital Dr Chakra Raj Pandey.
The hospital source said Kishor Tripathi underwent surgery for his broken shoulder. He has also sustained injures in various parts of his body, the daily said.
Similarly, Dayaram Tamrakar's wounds were cleaned and stitched, the hospital informed.
Likewise, Hari Prasad Subedi's operation was completed on Monday. He sustained injuries in his face and his legs were also broken while blood clots have been seen in both lungs of Binod Raj Paudel.
Besides, Raj Kumar Chhetri, general manager of the Tribhuvan International Airport, told The Daily Star that one of the 22 injured persons, who were rescued and admitted to a local hospital, was released this evening.